As we head into the final few days of the year, we wanted to acknowledge one of the most challenging years the industry has ever faced, with this looking set to continue into early 2021.
To our customers, we'd like to say a huge thank you for continuing to order malt from us throughout this difficult year, while wider business concerns and family life have occupied – and continue to occupy – the forefront of your minds.
We've missed seeing you all this year. We've missed visiting you at your sites, missed having the opportunity to welcome you to our maltings and missed bumping into you at trade shows like the Craft Brewers Conference and BrauBeviale and also the many beer festivals that we're so fortunate enough to be able to go to during normal times.
Throughout the year, I hope that our Malt Sales team have been able to assist you as much as possible. We're also proud that, as a company, we pledged our support – alongside other companies in the brewing industry – to Beer is Here. In the first two months of its launch, the dedicated online directory for independent breweries, founded by our friends at Simply Hops, had helped to drive £5 million worth of beer deliveries.
Last week, we also compiled a list containing hyperlinks to all of our UK customers' online shops and distributed it via email to our near 300 employees, encouraging them to seek you out and show support ahead of Christmas.
Looking ahead, despite concerning news of the new strain of the virus and the subsequent restrictions that have been put in place, there are signs that at some point in 2021, we may get to experience some of the things we've all missed and loved this year.
Here at the Home of Good Malt, there have been some developments at our Tivetshall St Margaret maltings in Norfolk throughout 2020, with work ongoing to transform the old floor maltings into new state-of-the-art offices and also an area where we will be able to host visitors and customers.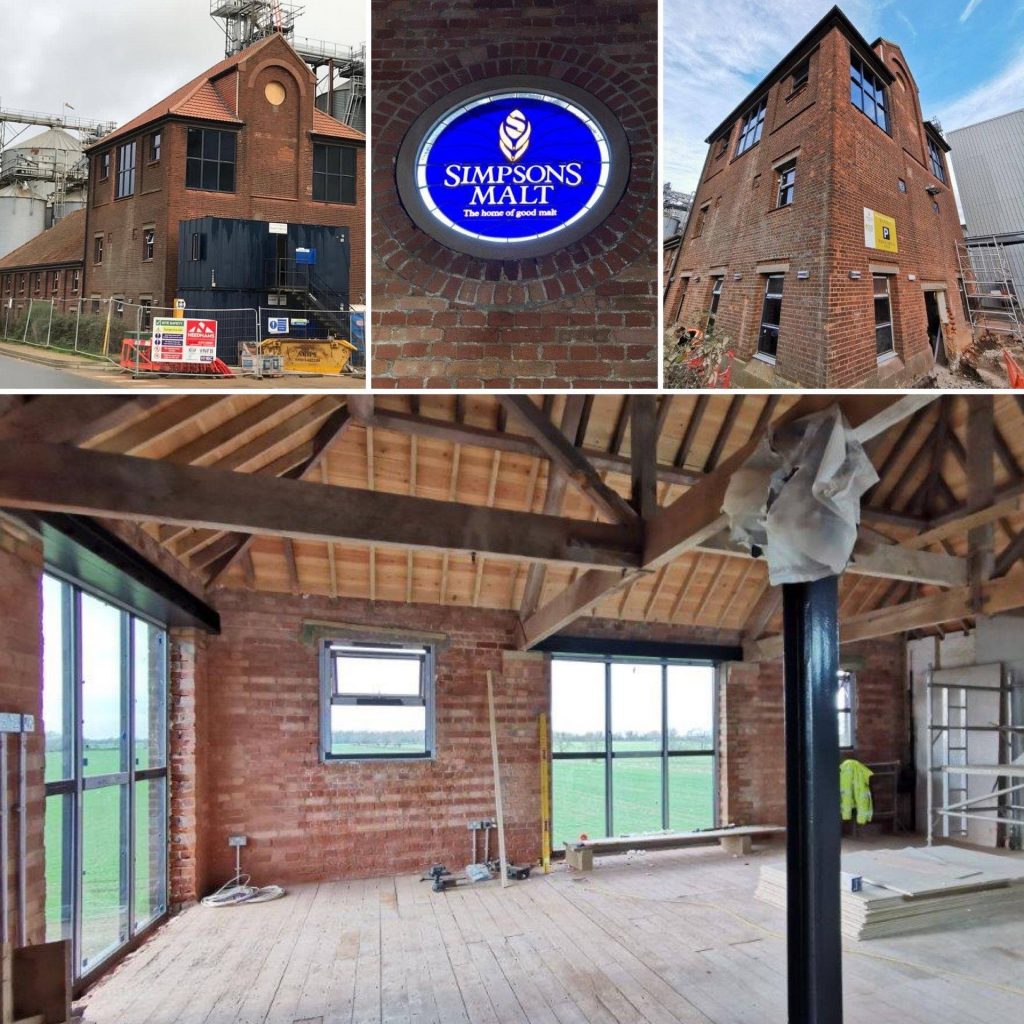 Due for completion in early 2021, we hope to have the opportunity to welcome you here at some point to view the renovation, take a tour of our site and have a long overdue catch up.
In the meantime, I'd like to take the opportunity to thank all of our customers once again for buying our malts, to our suppliers and industry colleagues for staying close and keeping in touch this year – and I wish you all a very Merry Christmas and a safe and healthy New Year.
Richard Simpson
Simpsons Malt Vice-Chairman