One of the highlights of our year is without doubt heading over to Nuremberg in Germany for BrauBeviale – one of the world's leading trade shows for the beverage industry.
While over there, we spend the week not only showcasing our product range of malts, but meeting up with our distributors across the world, speaking to customers new and old and spending time with our friends in the industry.
It's a very social occasion for us – like it is for all exhibitors – and, while we're pleased that BrauBeviale 2020 is taking place under its 'Special Edition' format, we have taken the difficult decision not to attend the show this year.
We clearly support the measures NurnbergMesse have implemented ahead of the exhibition in the wake of the COVID-19 pandemic to ensure that BrauBeviale 2020 is made as safe as possible, while ensuring that exhibitors get value for their attendance.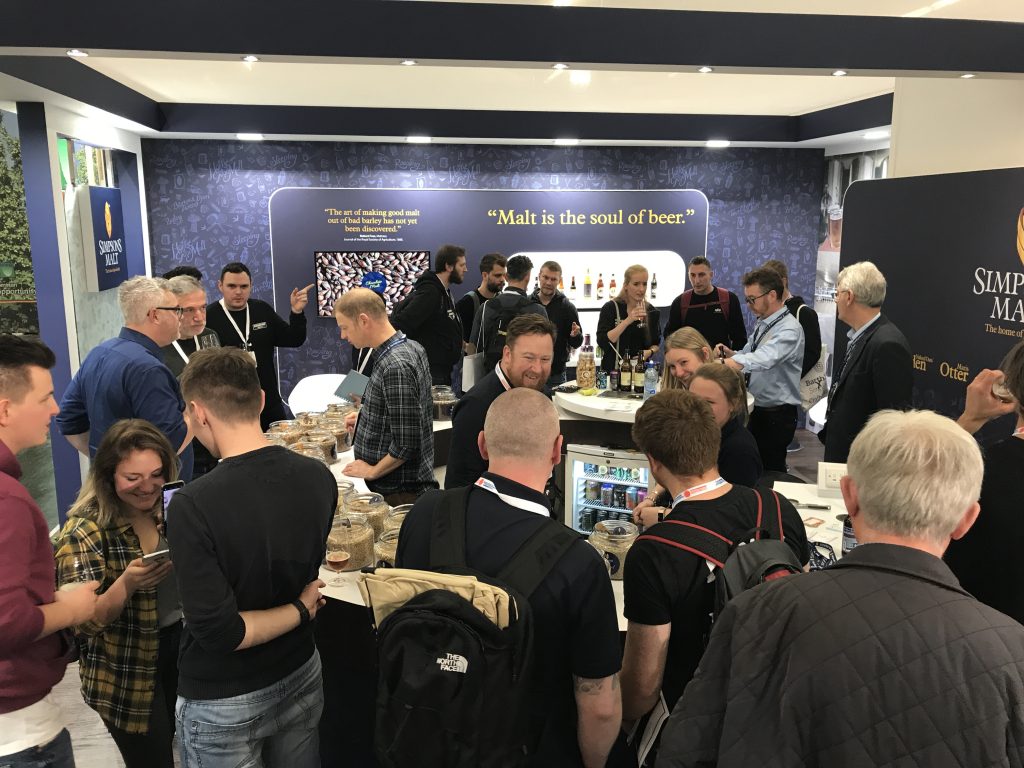 However, the restrictions imposed mean that we will be unable to capture the very essence of what our stand at BrauBeviale is to us.
Firstly, we love for visitors to be able to taste our products. From Caramalt to Black Malt and from Golden Promise to Golden Naked Oats, we have more than 30 jars open with scoops at the ready in each for visitors to pour some grains into their hand and eat them.
Secondly, every afternoon, our stand turns into bar, with visitors able to drink some beers that have been made with our malt, enjoy some traditional British pub snacks – pickled eggs, pork scratching, scampi fries, you name it – and perhaps even sample a wee dram or two of whisky.
Both of those things, due to the current situation, simply won't be possible at BrauBeviale this year – and rightly so. But, as a result, these restrictions have led us towards the decision that we've made.
To all of our industry friends who do make the decision to exhibit at BrauBeviale this year, we hope you have a fantastic show.
To our customers, who we sadly won't be seeing this year in Nuremberg, we hope you will join us for what will be a long overdue beer on our stand at Drinktec next year, which takes place in Munich from October 4-8, 2021.