Back in November 2020, we announced that we had agreed to buy the grain merchanting business of W.N. Lindsay Ltd, Scotland's leading independent grain merchant, subject to due diligence.
Four months on, we're delighted to say that the purchase has now been completed.
We'd like to extend a very warm welcome to the 35 members of staff from W.N. Lindsay Ltd who have now joined the Simpsons Malt family. We hope that, at some point in the not too distant future, we'll be able to meet our new colleagues in person rather than via Microsoft Teams.
The acquisition means that we are now operating W.N. Lindsay Ltd's grain stores at Gladsmuir in East Lothian, below, Stracathro in Angus, Keith in Morayshire, above, and Sidlaw in Perthshire within a new subsidiary company that adopts the name of W.N. Lindsay Ltd.
The total grain storage of these four stores is more than 250,000 tonnes. This adds to the storage that we have on-site at our Tweed Valley Maltings in Berwick-upon-Tweed, at Craigswalls near Chirnside in the Scottish Borders and at Fersfield in Norfolk.
So, as a customer of ours – on both the malting and merchanting divisions of the business – you may be wondering what all of this means.
Malting
As many of our malting customers may already know, we are unique in that, as well as being a maltster, we also have our own agricultural merchanting division: McCreath Simpson & Prentice (MSP).
This means we have a direct relationship with malting barley growers across Scotland and the north of England. We're able to offer these growers quality advice through our BASIS and FACTS certified agronomists, below, while also offering an extensive range of products and services, from seed through to farm inputs.
All of this barley, as well as other cereals including wheat and oats, is procured through MSP's farm representatives and contracts are managed through the division's grain marketing team. Once harvested, our haulage team – as well as additional, certified haulage contractors – collect the barley from farms and deliver to the grain stores.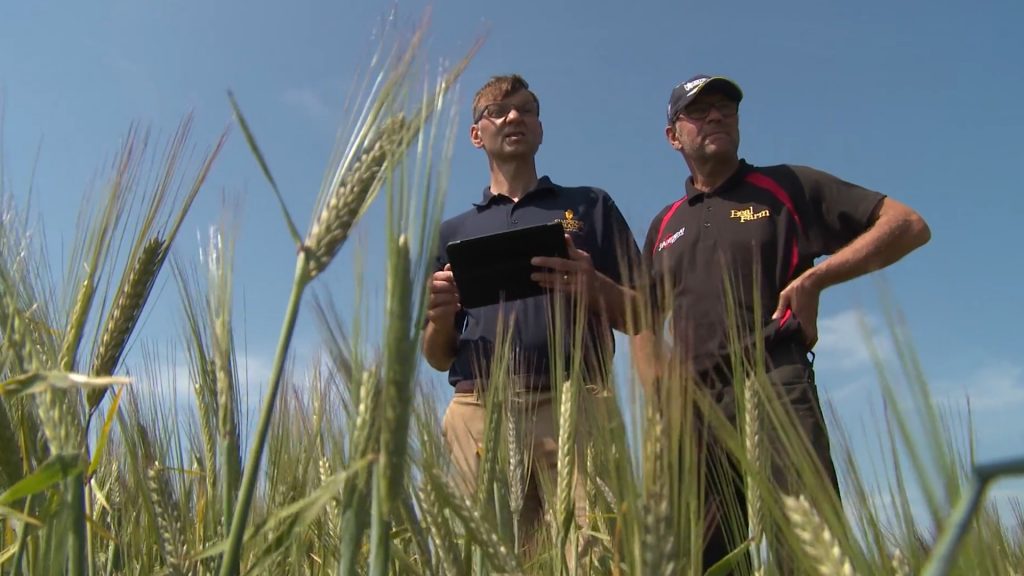 With more than 250,000 tonnes of additional grain storage under our ownership across the four stores named above, it means that from harvest 2021 onwards, we will have 100% control of the malting barley supply chain to our Tweed Valley Maltings from harvest through to the delivery of malt to the end user.
With this control, we can carry out regular in-house store checks to ensure the integrity and quality of the barley. We can also bring samples of grains from these stores into the micromalting facility in our laboratories to determine the malting potential of the barley.
Through our comprehensive IT systems and involvement throughout the agricultural and malting processes – in many cases this is from seed through to malt despatch – we are able to offer high levels of traceability and provenance where that is requested by our customers.
There are also benefits in terms of sustainability. With the four stores spread out across the major barley growing regions in Scotland, our haulage team will be operating more efficiently.
Merchanting
With W.N. Lindsay Ltd also being a fifth-generation family business, their values, their infrastructure, and the expertise of their staff will complement our own and help to increase the product range and services we are able to offer our farming customers.
There are also wider benefits for our growers in terms of traceability and provenance. Currently, our systems can provide information about where a grower's barley has been delivered to as malt. This extra grain storage at our own facilities will allow us to expand our traceability offering, aligning the procedures that we have in place regarding malting barley into other cereals including wheat and oats.
Additionally, there is the opportunity for relationships to be established between the grower and end user.
As a company, we are committed to sustainable agriculture. Recently, we received confirmation that all 422 of our farming partners who grow malting barley on contract have become verified to SAI Platform's world-renowned Farm Sustainability Assessment (FSA).
They achieved FSA Gold level, which means that these farmers are able to demonstrate they use first class sustainable farming practices. It also provides them with secure market access as it allows them to do business with companies that are interested in sustainable sourcing.
Like with our current farming partners, the next step will be to assist W.N. Lindsay Ltd's farming partners who grow malting barley and wheat on contract in becoming FSA Gold accredited too. This will align them with a global industry benchmark for on-farm sustainability and continuous improvement.