We're delighted to say we're supporting our good friends at Cloudwater Brew Co. later this month as the team there hosts Friends & Family & Beer.
Taking place over two days (Friday, February 21 and Saturday, February 22) at Manchester Central Convention Complex, Friends & Family & Beer is in its second year – and Cloudwater have big plans to make this year's event a celebration unlike any other.
While predominantly a beer festival featuring some of the world's leading breweries, Friends & Family & Beer kicks off with an Industry Expo, which promises to be filled with learning and networking opportunities for attendees keen for further insight on the ever-evolving world of beer.
Industry Expo
The Industry Expo takes place from 9.30am – 4.30pm on Friday, February 21 where, as part of our support of the festival, we'll be showcasing some of our malts for attendees to come and have a taste.
The Expo will also draw on the talent and experience of breweries attending the main festival, providing a series of presentations, discussions, debates and technical talks with an underlying theme of 'Craft Beer For Change'.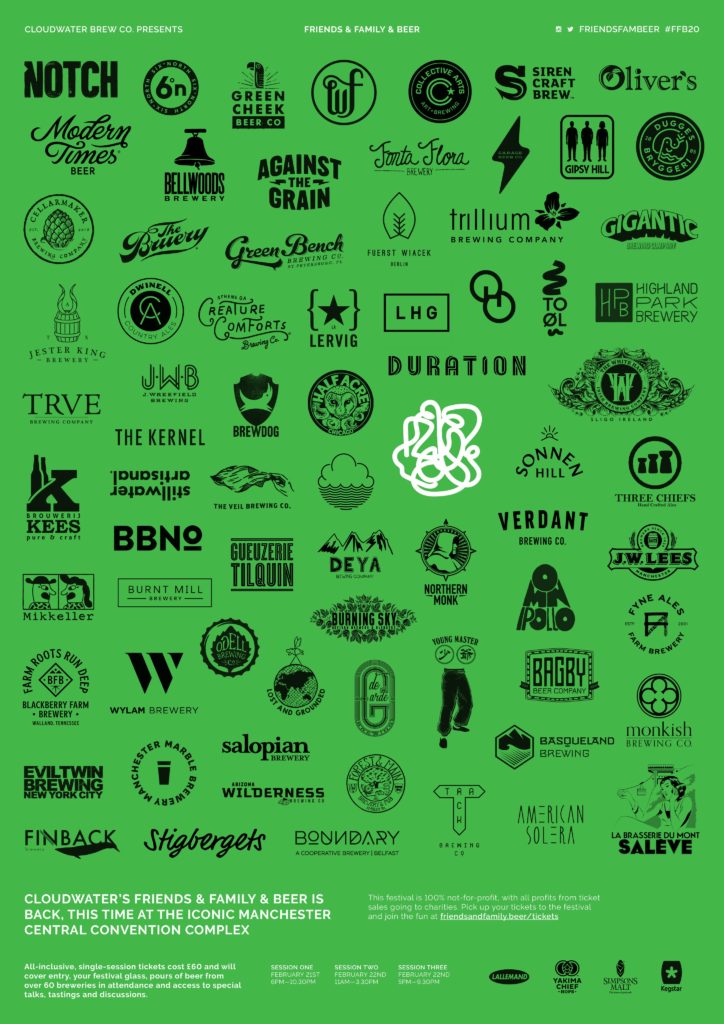 The keynote speech will be delivered by Dr. J Jackson-Beckham, Diversity Ambassador at the Brewers Association, Executive Director at Craft x EDU, and Equity & Inclusion Strategist at Craft Beer For All, who is a leading voice on the culture of craft beer.
Other confirmed contributors include SIBA Chief Executive James Calder, Odell Brewing Co-Founder Doug Odell, Bagby Beer Co-Owner Jeff Bagby, Women On Tap Founder Rachel Auty, Pellicle Magazine's Matthew Curtis and Robert Percival from Lallemand, as well as Cloudwater's own Founder Paul Jones.
Beer Festival
At 6pm on Friday, February 21, the doors of Manchester Central Convention Complex will open to the general public for the first of three sessions across Friday and Saturday, which all last for four-and-a-half hours each.
There is a real global feel to the beer festival with close to 50 breweries from outside of the UK pouring across the two days. More than 30 of these are from North America, including the likes of Odell Brewing, Modern Times and Collective Arts and Green Cheek.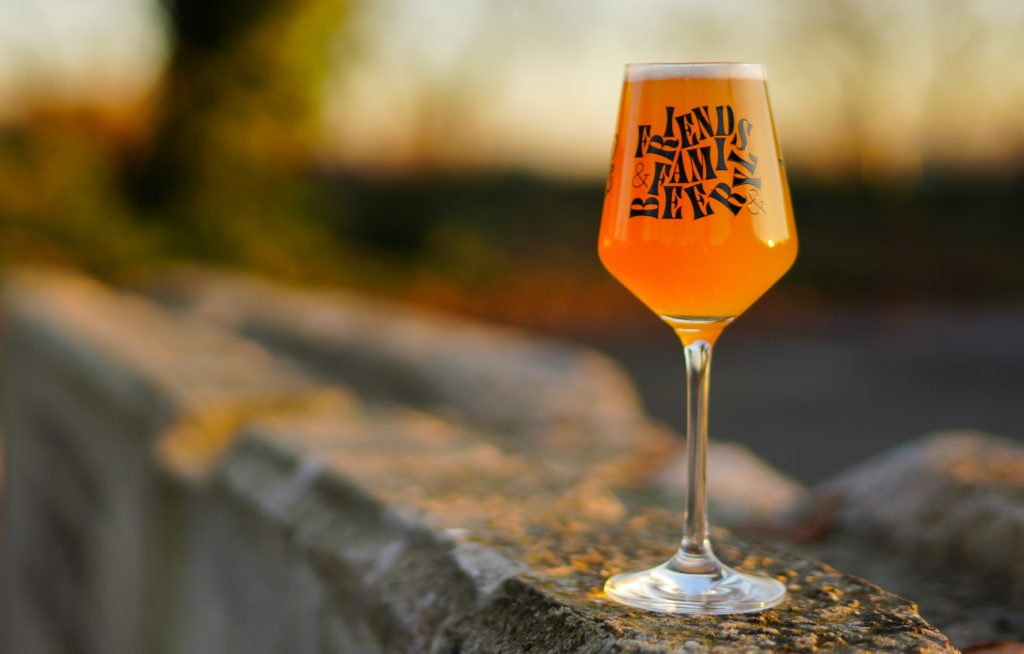 Some big hitters from Europe including Basqueland, Brouwerij Kees, Lervig, Mikkeller, Omnipollo and To Ol will also be there, while Hong Kong's Young Master Ales Brewery will become the first brewery from Asia to pour at the festival.
Closer to home, hosts Cloudwater will be joined by a load of some of the best breweries in the UK, including the likes of Boundary, Brew By Numbers, Brewdog, Burnt Mill, The Kernel, Siren Craft, Six Degrees North, Verdant and Wylam – all of whom are Simpsons Malt customers.
Charity Info & Tickets
Friends & Family & Beer is a not-for-profit event and, as a result, all profits raised will be split between two Manchester charities – The Pankhurst Trust and Wood Street Mission.
The Pankhurst Trust offers specialist support to those affected by domestic violence and abuse across Manchester, while the Wood Street Mission is a children's charity in the city supporting families on low incomes. They provide practical support to help meet children's day-to-day needs with essentials such as clothes, toys, bedding, toiletries and baby equipment.
There are three tiers of tickets available for the event, starting with No Fuss, No Frills tickets at £20, aimed at folks in the industry keen to further their knowledge and understanding on cultural and technical elements in the industry, in addition to having access to networking opportunities.
With a £40 No Fuss, Some Frills ticket, you get all that plus lunch and a beer or non-alcoholic alternative, while a £60 Fuss & Frills ticket will include lunch along with refreshments throughout the day.
It's shaping up to be quite the couple of days, we're sure you'll agree – and we look forward to seeing you all there on the opening day of the festival on Friday, February 21!
Thinking of heading along to Friends & Family & Beer? Buy your tickets HERE.
Want to find out more about how you can work with Simpsons Malt? Take a look at our malts and find out how you can get it delivered by us or our distributors. Or simply get in touch!