The Craft Brewers Conference is without doubt one of the highlights of our year.
Our annual trip Stateside sees us catch up with our friends at distributor BSG, speak to both long-standing and new customers in North America and beyond, while also showcasing our range of high-quality malts across the popular three-day event.
But it hasn't been so much of an annual trip these past couple of years.
Due to COVID-19, the last time we attended the Craft Brewers Conference was in Denver in April 2019 and, while we had every intention of attending this week's event in the Mile High City, it became apparent that it just wasn't going to be possible due to ongoing restrictions.
So, our wait to return to the USA continues…
Introducing our Virtual Booth
However, that doesn't mean we're not going to have any involvement in this year's show.
Over at the BSG stand, you'll be able to pick up one of our product brochures and maybe even a malt sample of a product that you're interested in trying out.
We're also running our own Virtual Booth throughout the duration of CBC, so bringing a little bit of the Simpsons Malt stand experience to you from all the way over here in the UK.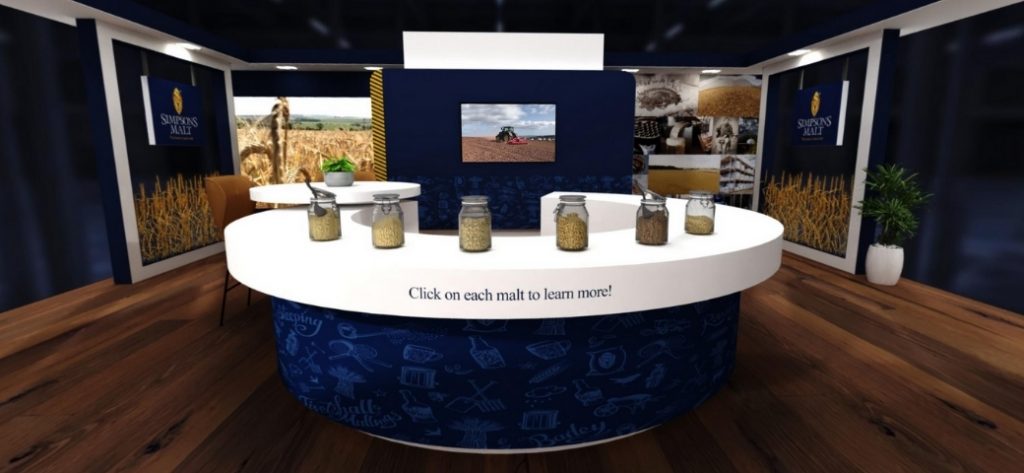 On our Virtual Booth, you will be able to:
View our extensive product range
Locate your nearest BSG rep
Ask technical questions to our team via a chat function
Find out why our customers love using our products
Watch a video on why UK barley makes such good malt
Follow the journey of Golden Promise barley from seed through to harvest
Click HERE to visit our Virtual Booth now!
To everyone attending the Craft Brewers Conference this week, we hope you have a fantastic time in Denver.
All being well, we'll be back at the Craft Brewers Conference 2022 in Minneapolis from May 2-5 next year. Look forward to seeing you there!