The Humble Maltsters, a team of Simpsons Malt employees, have raised an incredible £36,068 for Pancreatic Cancer UK after completing the Ride London.
The team, comprising Steve Rowley, David Cairns, Don Smith and Alison Inglis, all finished the arduous 100-mile cycle through the UK's capital city and its surrounding countryside with fantastic times; Steve completing it in 05:04:40, David 05:09:21, Don 05:11:33 and Alison 05:34:28.*
The purpose of taking part in the challenge was to raise money for Pancreatic Cancer UK in memory of Peter Simpson, the 'Humble Maltster', who passed away from pancreatic cancer in May 2017. Peter loved London and was a keen cyclist himself, so the team thought the Ride London was a fitting event to participate in.
From the Simpsons Malt family in Berwick and Tivetshall, out to our extended family of distributors and customers around the world, Peter is still greatly missed, and this was evident in the incredible number of donations received both before and after the event.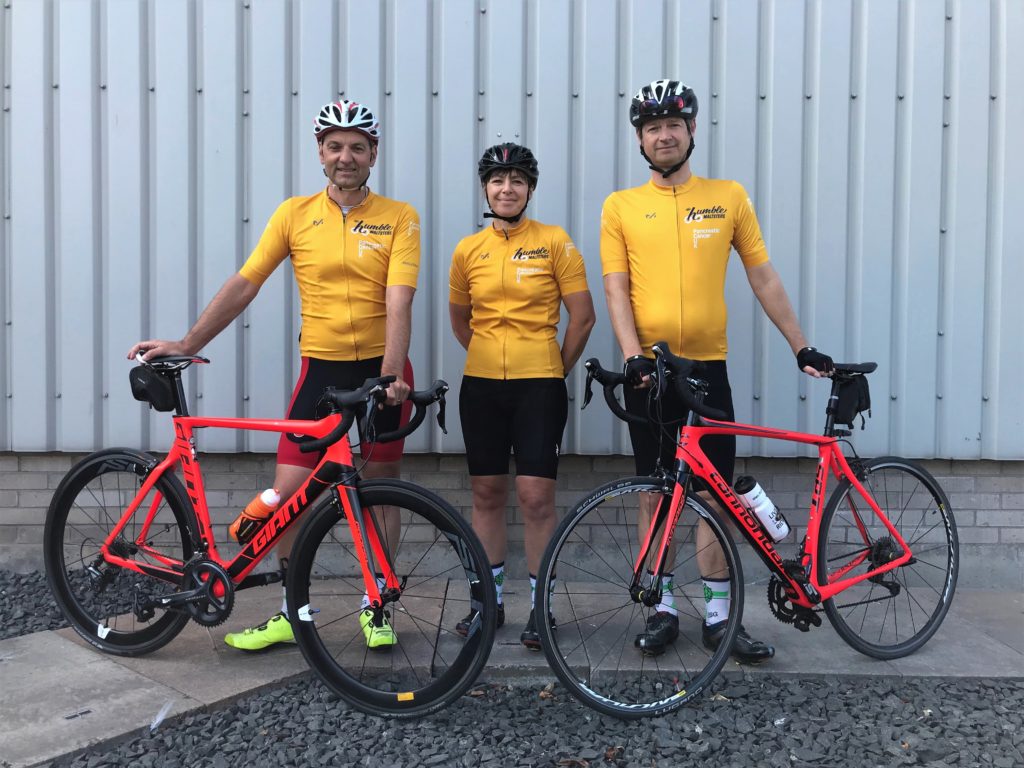 Through the team's Virgin Money donation page, a total of £17,300 was raised from more than 150 different donors. This has been matched by the company, bringing the total, with the addition of Gift Aid, to a quite remarkable £36,068.
Richard Simpson, Simpsons Malt Vice Chairman, said: "First of all, I'd like to say a huge congratulations to the team for completing the event and for raising funds towards Pancreatic Cancer UK, which is a charity that is close to the hearts of the whole Simpsons Malt family.
"I followed the fundraising page closely throughout and it has been overwhelming to see the number of donations made and how much money has been raised. I'd just like to thank everybody who has taken the time to donate, and I hope that the money can go some way towards helping Pancreatic Cancer UK aid those affected by what is a devastating disease."
*The fifth member, Jamie Ramshaw, unfortunately had to withdraw in the days leading up to the event due to a slipped disc, but he has vowed to complete a 100-mile route once he is fully healthy.