The Transport Department at Simpsons Malt have been celebrating after the company's haulage fleet was victorious in an award category at the inaugural 2021 Transport News Northern Rewards.
The Northern Rewards, which took place in Harrogate to coincide with the three-day TipEx TankEx 2021 exhibition event, recognised and celebrated the achievements of road haulage-related companies and individuals based from the Scottish Borders down to the south side of the M62 corridor.
Up against stiff competition, the group of judges crowned Simpsons Malt the Northern Tipper Operator of the Year – one of 15 awards presented in the ceremony.
Judges remarked on the fleet's striking livery and extensive nationwide operations as reasons behind the award win, with a significant factor also being the fleet's switch from diesel to HVO in January 2021.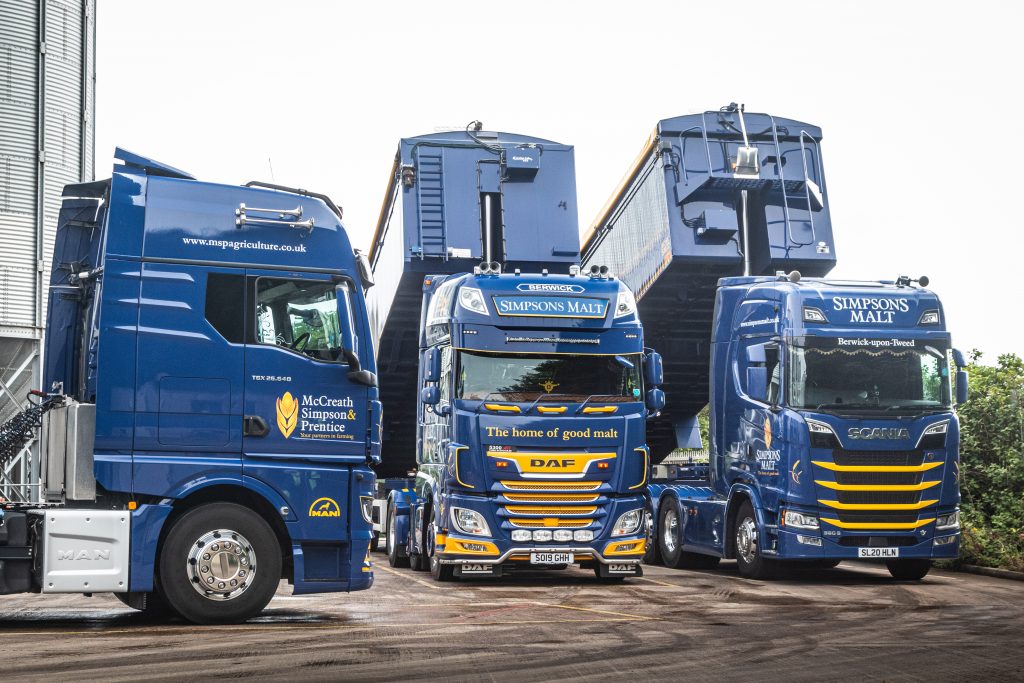 HVO, or hydrotreated vegetable oil, is a synthetic, paraffinic fuel made from 100% renewable raw materials. It is stable, sustainable and high quality, and has reduced net CO2 emissions from each of the company's wagons by up to 90%.
Speaking about the award win, Group Fleet Manager David McCreath said: "With so many fantastic hauliers in the north of England, we're absolutely delighted to have firstly been recognised by Transport News judges and, subsequently, win the Northern Tipper Operator of the Year award.
"At a time when the UK haulage industry is in the spotlight, I'd like to dedicate this award to our hard-working team of 27 drivers, all of whom take great pride in their trucks and ensure they're looking their best when out collecting barley from our farming customers or delivering malt to our brewing or distilling customers."