At Simpsons Malt Limited, we're delighted to be able to share with you our Sustainability Report – the first in the company's 160-year history.
Sustainably growing our fifth-generation, family business for future generations has long been central to our operations, but becoming a Certified B Corporation in November 2021 and now operating within the movement's assessment framework has helped put us firmly on the pathway to a more sustainable future.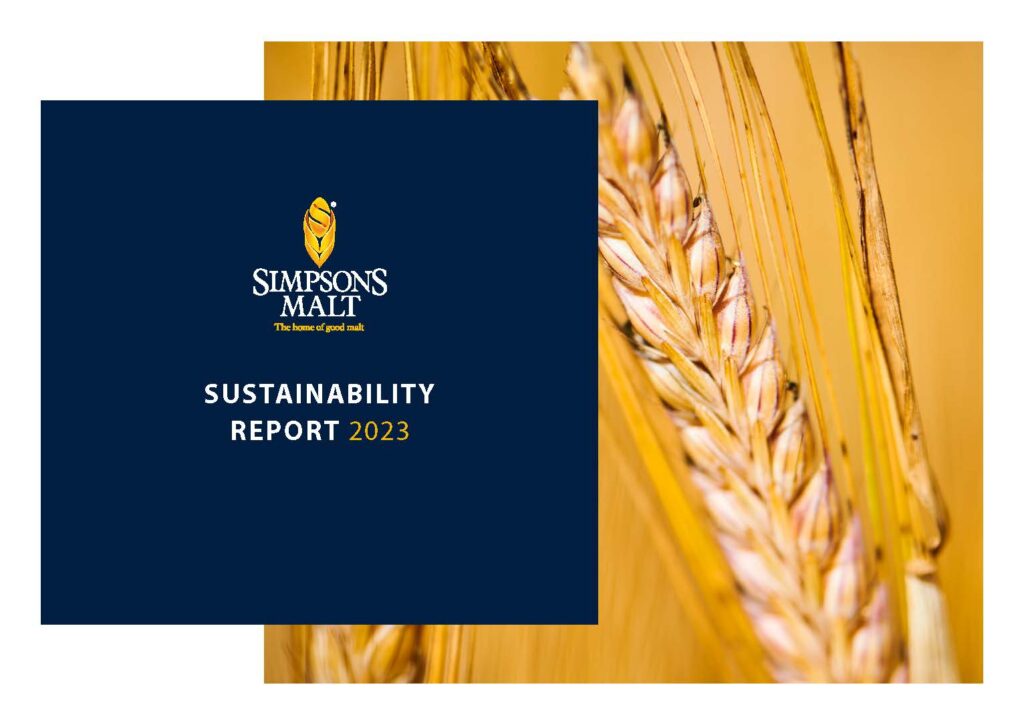 Since certification, we're proud of our achievements across the five B Corp categories. Many of these are highlighted throughout this report, from the financial support given to our colleagues during the cost-of-living crisis and the funds we have been able to donate to local good causes, to the engagement with our customers and the gradual reduction of our carbon footprint in recent years.
We acknowledge that we still have progress to make to achieve our major sustainability goals: carbon neutral malting barley and distilling wheat production and net zero Scope 1 and Scope 2 emissions by 2030.
However, we believe that our business infrastructure – comprising both malting and agricultural merchanting divisions – places us in a unique position to engage directly and positively impact sustainable practices throughout the supply chain.
We hope you enjoy reading the report and, if you have any questions, please send us an email to bam@simpsonsmalt.co.uk.