Families in Norham have benefited after an upgrade to play park equipment in the village centre, which was funded in part by a donation from the Simpson McCreath Trust.
A donation of £3,000 was made to Norham Parish Council in 2021 to help purchase the equipment, which comprises slides, swings, seesaws and a mini assault course.
The Park Association within Norham Parish Council had highlighted that the previous play park was dated and very basic in terms of the needs of the children who live and visit the village.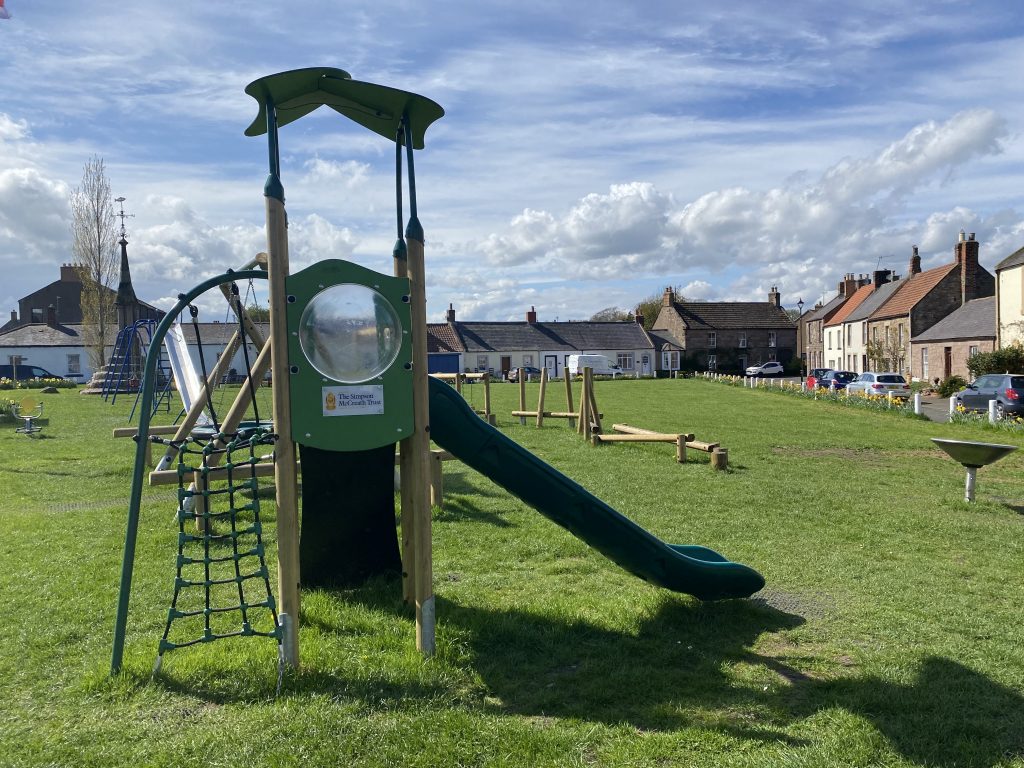 In acknowledging that play is such an important part of every child's development, creating educational and social ties in their growth, The Park Association wanted to provide an environment that is both aesthetically considerate to the village setting, while allowing children of all ages and abilities to enjoy playing together.
The area is now a hub for play activities with resources to occupy and encourage visitors to make use of local businesses and facilities, extending the stay time of their visit to enjoy the village.
David McCreath, Trustee of the Simpson McCreath Trust, said: "We are delighted that the Trust has been able to contribute towards the construction of new play park equipment in Norham.
"The play park is a focal point of the village and we're sure that these fantastic facilities will be enjoyed by residents and visitors to Norham for years to come."