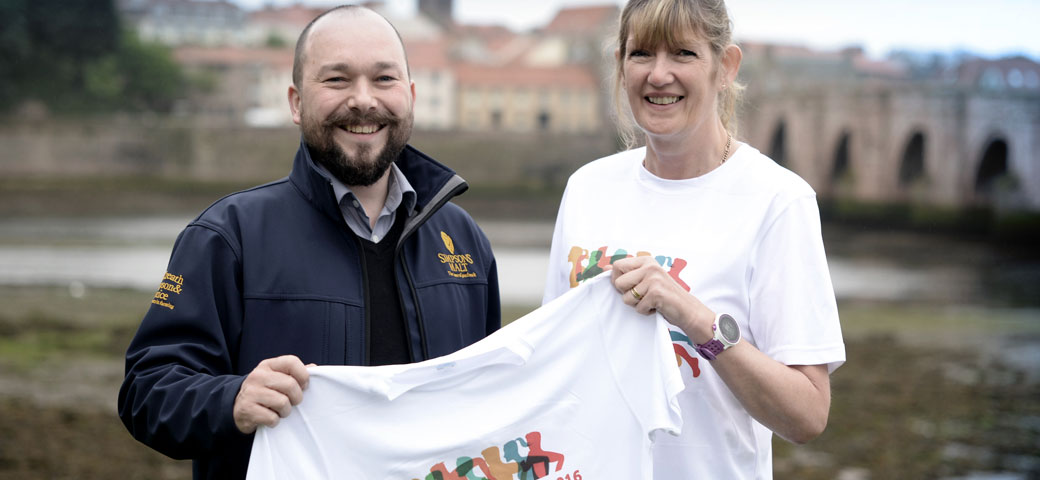 Corporate responsibility
At Simpsons Malt our teams at both Berwick-upon-Tweed and Tivetshall employ long-standing principles that have passed from generation to generation to make the best possible malt. We're proud of our heritage and we're conscious to look to the future, investing in research and innovation to improve our sustainability.
Care, attention and traceability
Simpsons Malt works with agricultural trading divisions, McCreath, Simpson & Prentice and John Guthrie to cover all aspects of supply production. We are able to provide our customers with complete and credible traceability, not only on our seed but also on all our inputs.
Green initiatives
Our care and attention to detail starts at our McCreath, Simpson & Prentice seed laboratory and continues throughout the work of our farmer base. Many of our farmers are involved in green initiatives, including the use of woodland margins, to help encourage wildlife to thrive in the areas surrounding their farmland.
Environmental awareness
The teams at both Berwick-upon-Tweed and Tivetshall work to minimise the impact of the business on the environment. We make efforts to alleviate climate change through better energy management, transport efficiency and water and waste management.
Ethics and sustainability
We ensure the long term, ethical and sustainable management of our supply chain through the nurturing of responsible relationships, the development of ethical sourcing standards and a drive towards carbon reduction.
We're committed to providing a safe, healthy working environment for everyone who works for us and we nurture opportunities for employee learning and development.
Social Responsibility
Simpsons Malt is a family business that is proud of its tradition and heritage. We're an active supporter of local initiatives, especially those involving the development and training of young people.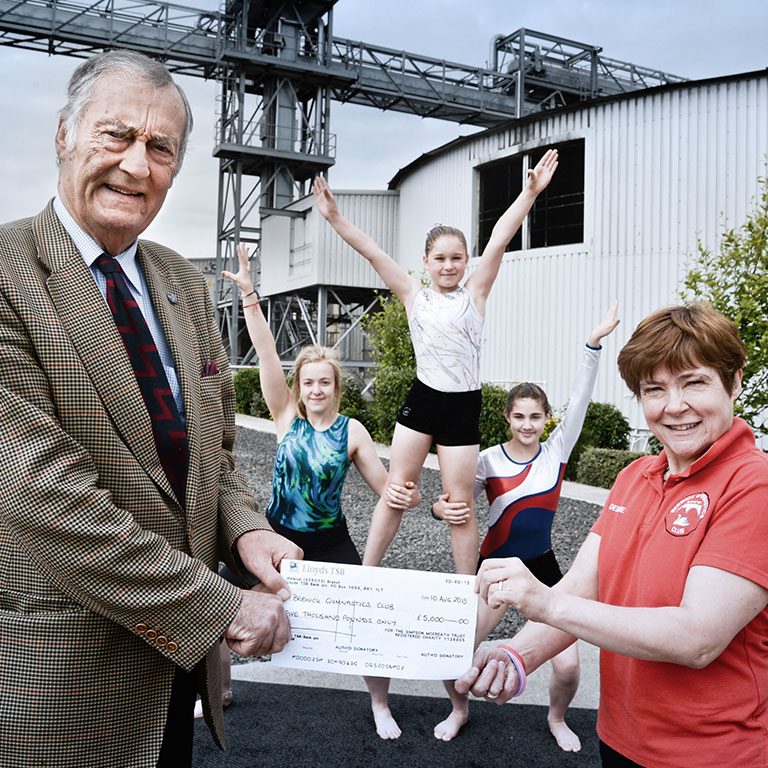 The Simpson McCreath Trust
Our charity, The Simpson McCreath Trust supports a wide variety of organisations throughout the borough of Berwick-upon-Tweed. The trust reflects the interests of its trustees and is particularly active in the areas of culture and sport.
Events and organisations that benefit from the Simpson McCreath Trust sponsorship and support include:
Spittal Rovers FC
A donation in 2015 helped the reformed amateur football club, Spittal Rovers FC to buy new goal posts and nets after a host of new signings and growing local support.
"We were delighted to be able to support the local amateur football club. In the run up to the reformation they gained a lot of support from local residents and of course this caught our eye."
David McCreath OBE, Trustee
Berwick Gymnastics Club
The Simpson McCreath Trust supported Berwick Gymnastics Club with a grant to buy a competition standard tumble track. The club, which is committed to developing a culture of excellence, provides high quality gymnastics training and competition opportunities for young people in a safe and secure environment.
"The team at Berwick Gymnastics are fantastic and we were pleased the money has been well spent and can't wait to see their next display."
Simon Simpson OBE, Trustee
The Curfew Run
In July 2016 Simpsons Malt sponsored the 20th annual historic Curfew Run around the Elizabethan town walls of Berwick-upon-Tweed. The 1.2-mile fun run, which attracts runners of all ages and abilities, is organised by the Tweed Striders. The challenge of the 1.2-mile run, which commemorates the closing of the town walls, is to beat the 13 minutes it takes the Curfew Bell to toll.
"We were thrilled to again be involved in such a popular event that has a great community feel and is growing in popularity. As always we encouraged the Simpsons Malt staff to take part."
Richard Simpson, Vice Chairman, Simpsons Malt
Simpsons Malt distributed free Curfew Run t-shirts to all participants as part of their sponsorship support.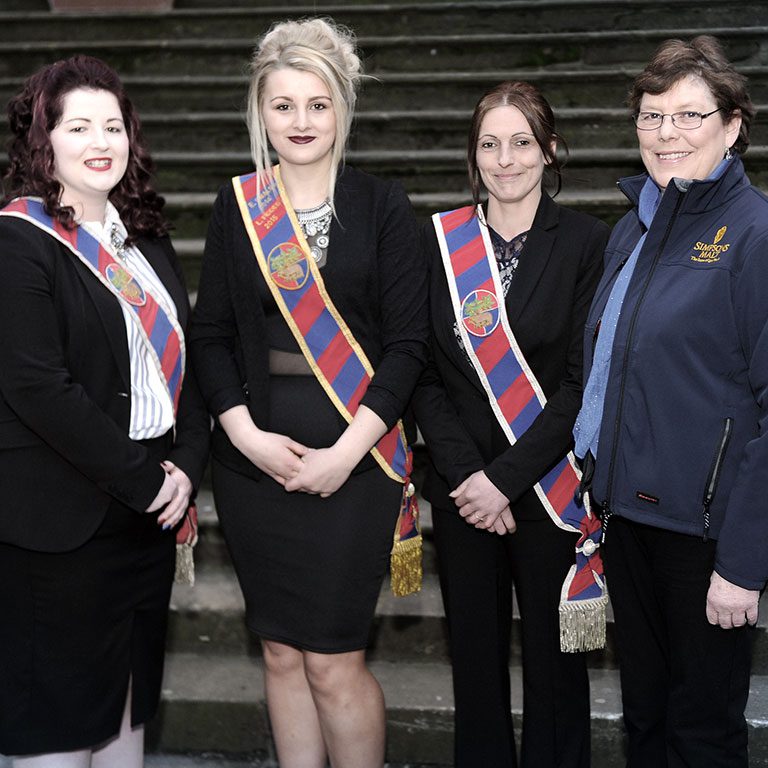 Local arts and culture
The Riding of the Bounds
In March 2016 Simpson Malt partnered with the Berwick Riders Association for the 407th Riding of the Bounds. The annual event is a celebration of the traditional 15-mile ride to check the security of the town boundaries.
"The historical ride around the ancient boundaries of the town is a fantastic draw for locals and tourists alike and we rely on sponsors, Friends of the Bounds and supporters to ensure this traditional event can continue to take place."

Shaun Eltringham, Berwick Riders Association.
Simpsons' sponsorship of The Riding of the Bounds contributed towards riding lessons and horse hire for the three Berwick Riders who took part in the event. It is hoped that more people, including those who do not currently ride or own a horse, will come forward to take part in the event in the future.
"We're always keen to get involved in local initiatives especially when they are integral to the history of the area. The riding of the bounds is a traditional event dating back to 1550 and we know our support of the event will help to keep it alive for generations to come."

Richard Simpson, Vice Chairman, Simpsons Malt
The Berwick Film & Media Arts Festival
In September 2016 the trust awarded a grant to the 12th annual Berwick Film & Media Arts Festival. Organisers used the grant to create a family-friendly space called 'Xplore' on the town high street. The informal space, which was designed to help children under 13 to explore film and animation in a fun and creative way, was decorated, staffed and equipped with pads, pens and flick-books with the support of the trust and was free for children to use.
"The festival is a huge draw for the local area, for visitors and residents alike, so it is fantastic to see it expanding and, with our support, being able to meet audience demand."
Tim McCreath, Trustee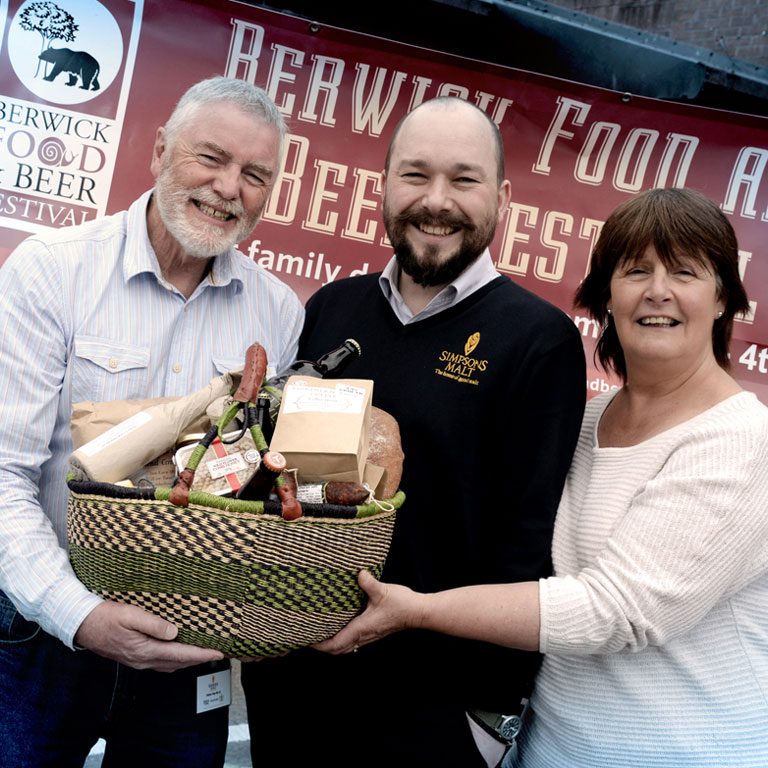 Local food and drink
The Berwick Food & Beer Festival
June 2016 saw Simpsons Malt announced as the headline sponsors for the 9th Annual Berwick Food & Beer Festival, held in September. Run by Berwick's Slow Food Group, the festival's celebration of local producers showcases the region's unique heritage and provenance for food and drink and aims to make local links come alive for visitors.
At this year's festival, ten local artisan brewers showcased their beers, alongside over 40 stalls of local produce, a demonstration kitchen, street food and family entertainment. In the evening a live band entertained visitors in the beer marquee, where souvenir glasses were available for customers to buy.
"Simpsons Malt is proud to produce some of the finest malt, which comes from barley grown in nearby fields. Being part of a festival that celebrates local, quality produce gets our wholehearted backing."
Richard Simpson, Vice Chairman, Simpsons Malt
Local schools
We maximise our contribution to local communities and charities through charitable community and employee giving. We're also keen to volunteer our help and support for local schools, offering work experience and work placements.