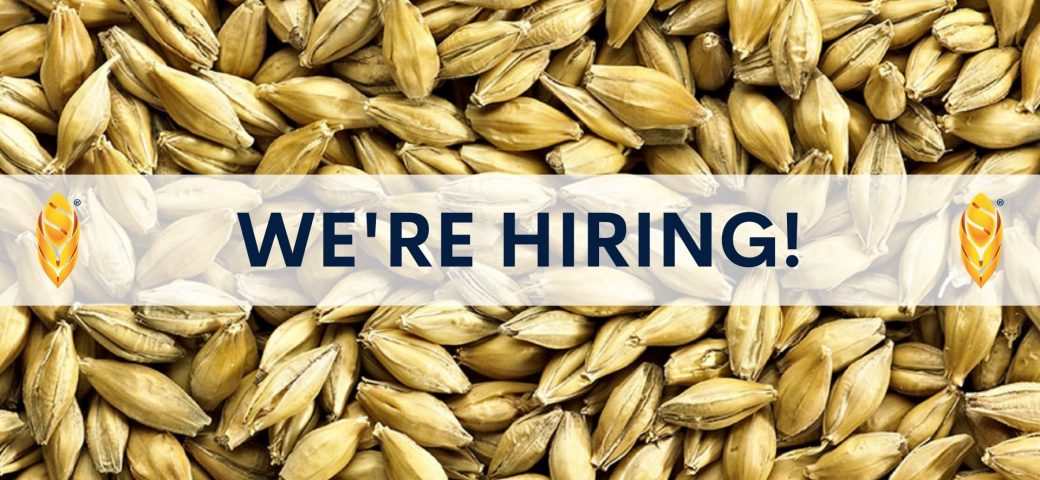 As a fifth-generation malting company with our own agricultural merchanting division, there are a wide range of career opportunities available within Simpsons Malt Limited.
Careers within Simpsons Malt Ltd focus on opportunities and development. We believe that it takes time to acquire many of the skills that we require and we invest a lot of money in training our staff.
We are also proud to be a Certified B Corporation and do our utmost to ensure employees' financial security, health & safety, wellness, engagement and satisfaction.
We hire new staff at different times throughout the year and welcome speculative applications.
This page is dedicated to highlighting the latest vacancies at the home of good malt.
Location: Tweed Valley Maltings, Berwick-upon-Tweed
Job Type: Full-time; Permanent
Days/Hours: Monday to Friday, 8am-5pm
An exciting opportunity has arisen within Simpsons Malt Limited for a Maintenance
Technician to join the Engineering Team at our Tweed Valley Maltings.
It is essential that you have strong electrical skills such as motors, control gear and three-phase equipment, however having some mechanical knowledge would be an advantage. You will be no stranger to conveyors, elevators, augers and gear boxes.
Probably apprentice trained, you will be able to demonstrate experience working in this
role in a production/processing operation.
Logical fault finding/problem solving will be a strength and you will be equally at home
undertaking maintenance schedules using our computerised maintenance management
system, repairing breakdowns or undertaking small improvement projects. Additional
awareness of our production processes will also be beneficial and training will be given.
Communication skills will be a big positive for the successful candidate along with being
safety consciousness and having a continuous improvement mentality.
This is a permanent, full-time role working an average of 45 hours per week, Monday to
Friday between 8:00am and 5:00pm, with flexibility between the hours of 6:00am and
5:00pm.
Benefits:
Competitive salary
Company Pension Plan
Death in Service benefits
31 days holiday per annum including bank holidays
Employee Cashback Plan for medical and dental services
Learning and Development Opportunities.
Please express your interest by Friday, November 24th, 2023 via email to
hr@simpsonsmalt.co.uk