Simpsons Malt operates two maltings in the United Kingdom, which combine to produce more than 250,000 tonnes of malt per year that is delivered across the globe.
Both maltings are strategically located in prime barley growing regions in the north and south of the country and serve our diverse range of customers in the distilling, brewing and food industries.
Berwick-upon-Tweed
Our Tweed Valley Maltings is located in the town of Berwick-upon-Tweed, Northumberland.
The name Berwick is derived from the early Anglo-Saxon words for 'Ber(e)' = barley and 'wick' = small town, while the 'Tweed' comes from the fact that the town is situated at the mouth of the River Tweed.
Berwick-upon-Tweed is also the northernmost town in England and lies just two miles south of the Scottish border. Given its geographical position, it has an esteemed history, having changed hands between England and Scotland more than a dozen times.
Our Tweed Valley Maltings is where our head office has been situated since 1963, while it is also home to the headquarters of our agricultural merchanting division, McCreath Simpson & Prentice (MSP).
It also has the capacity for 70,000 tonnes of on-site barley storage, which is in addition to our existing six grain storage sites throughout the UK. This means we purchase, control and store 100% of our annual barley requirement in quality assured stores.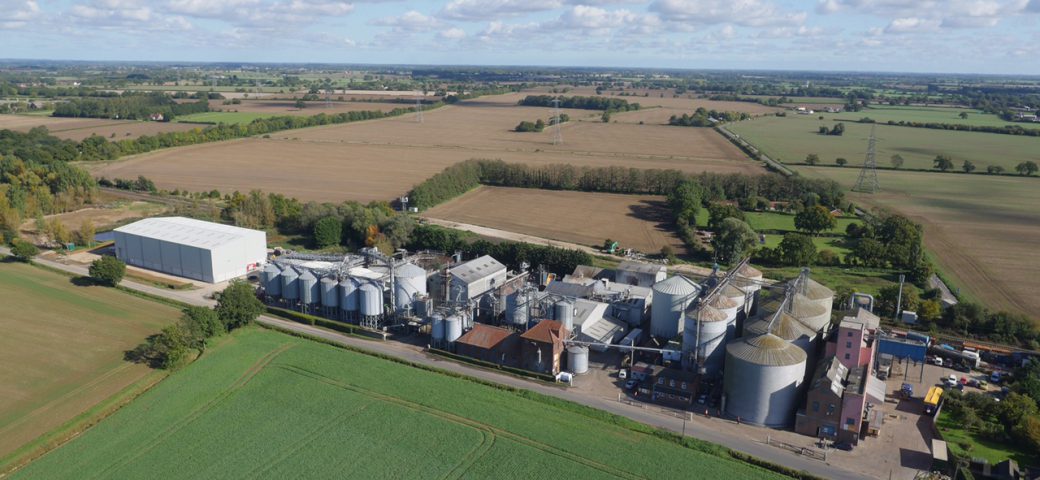 Tivetshall St Margaret
Our Tivetshall St Margaret Maltings is in the county of Norfolk, around two hours from the UK's capital city London and a 30-minute drive south from the county's biggest city, Norwich.
Located in prime English barley growing territory, Tivetshall has been producing malt since 1872 and the site was acquired by the company from Grand Metropolitan in 1986.
Since the turn of the century, Tivetshall has been the subject of vast investment and it has become the company's hub for producing malt for the rapidly growing craft brewing sector.
In 2015, the plant was extended to accommodate our advanced bagging facilities and warehouse.
Tivetshall is also home to our state-of-the-art Roast House, with the five roasting drums situated in there helping to produce our diverse range of crystal malts and roasted malts.
Overall, Tivetshall has the capacity to produce approximately 50,000 tonnes of malt per year.