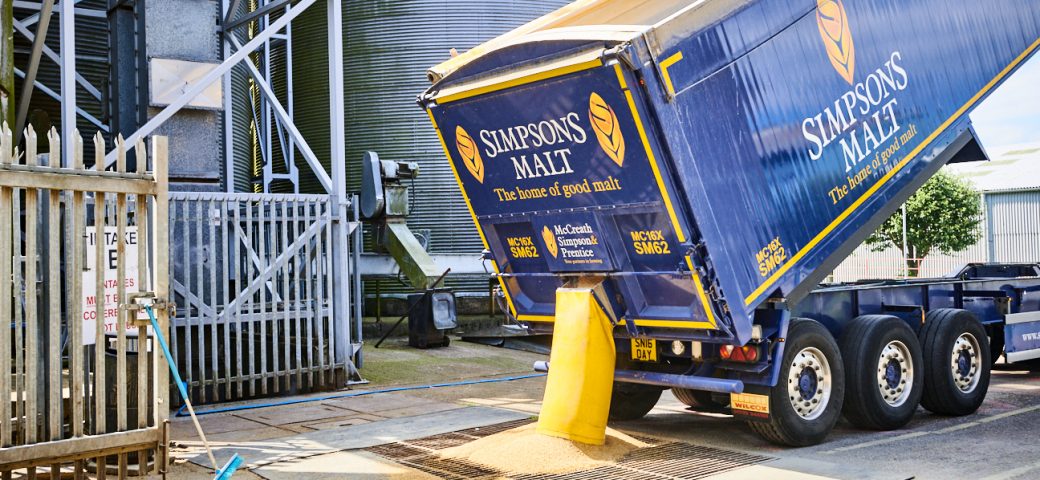 Quality beers and whiskies require quality malts, and for that, you need quality grains.
As Brewster Robert Free said in 1888: "The art of creating good malt out of bad barley has not yet been discovered." This quote aligns strongly with our core values and, as a result, we ensure that we only intake grains that meet our high specifications.
We're aided in this due to the close and long-standing relationships we have with growers.
At Simpsons Malt, we're unique among UK maltsters in that we have our own agricultural division called McCreath Simpson & Prentice – or MSP for short – built into the business.
MSP has farming partners across the north of England and Scotland, who are contracted to grow the finest UK two-row barley from 100% certified seed.
Sustainable Farming
In January 2021, we worked with more than 400 of these farmers who grow malting barley on contract for us to become verified to the Farm Sustainability Assessment to Gold performance level.
This means that these farmers can demonstrate they use first class sustainable farming practices and they're part of what is the only FSA Gold verified Farm Management Group for barley in the United Kingdom. Read more about that HERE.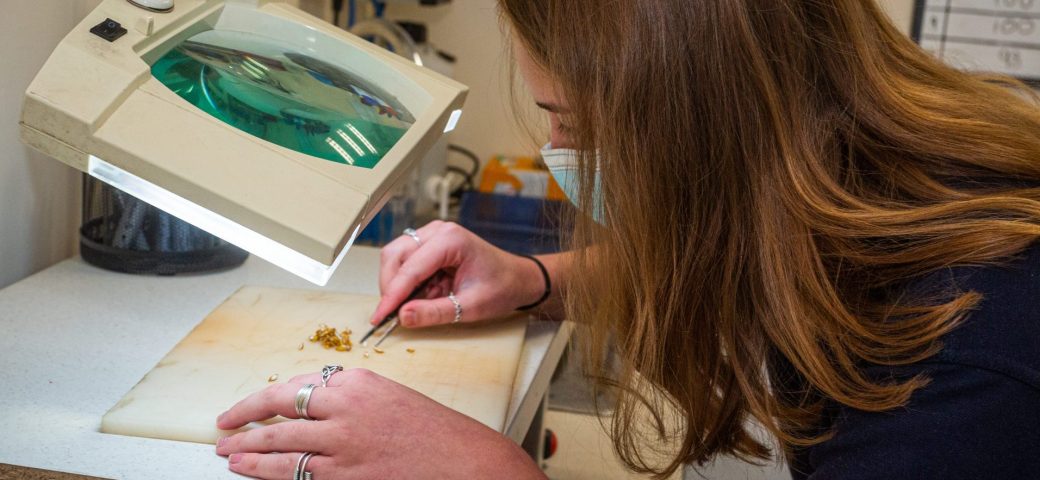 Intake
Once the barley is harvested, we look to collect it from farm and deliver it into one of our network of grain stores that we own as soon as possible. This ensures that we have complete control over the raw material and can adequately prepare it for the malting process.
When the wagon loads of fully sustainable, two-row barley grains arrive at our sites, they are weighed, with a sample taken from each load and analysed by the team in our laboratory to ensure that the barley is suitable for malting.
There are many tests done in our laboratory before the grains are accepted into our maltings. The most important of these are focused on the variety, moisture content and embryo.
Firstly, we need to be certain that the barley variety we receive is pure – we require that all our barley is grown from certified seed.
Next, the barley must contain the optimum level of moisture for later germination.
Finally, it's important that the grain's embryo is still alive and has germinative capacity, otherwise it's impossible to turn it into quality malt.
Through checks like these, we make sure that we only accept the very best grain into our maltings.
Our farming partners know these specifications and, as a result, are committed to meeting our high-quality standards.
Drying
Once the barley has passed all of the checks, the wagon then makes its way to one of the several intake points we have on-site, where it discharges its load.
After that, the grains are dried for storage by being circulated with warm air.
It's hugely important that the air temperature used for drying is tailored to the barley's moisture content upon intake, otherwise it won't be dried properly.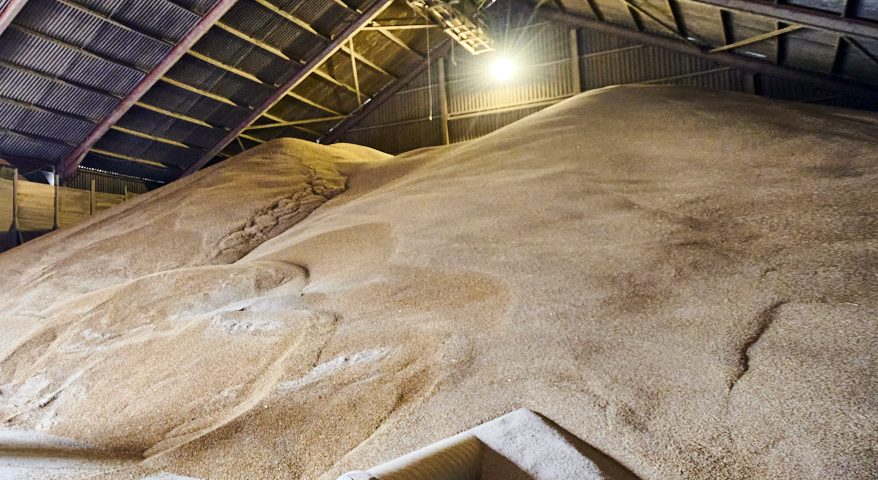 Storage
The grains are then delivered into long-term storage silos or flatbed stores warm from the drying process and are held at that temperature for three weeks to reduce the dormancy of the barley.
Cooling then begins, with ambient air blown into aeration pipes which sit beneath the barley. It takes around eight weeks to achieve a storage temperature below 15 degrees C.
Samples are taken on a fortnightly basis to determine germinative energy and water sensitivity. Once these tests have been passed, a sample is micro-malted – a very small scale malting process – which will give an indication of the quality that is expected when the batch is malted.
If results from micro-malting are positive, the barley is ready to begin the 'active' malting process.
Dressing
This begins with steeping, but before that happens, the grains are placed through a barley dresser, which has two layers. The first layer has larger holes which catches items like stones and straw that have been picked up by the combine during harvest.
The second layer has smaller holes and catches the perfectly sized grains of barley on the sieve and lets the undersized grains go.
Undersized grains don't malt very well and, as a result, are sold as animal feed through MSP. The good barley that has been retained on top of the sieve ensures that we have clean grain of the correct grain size to be put to steep.
Learn more about different aspects of the malting process