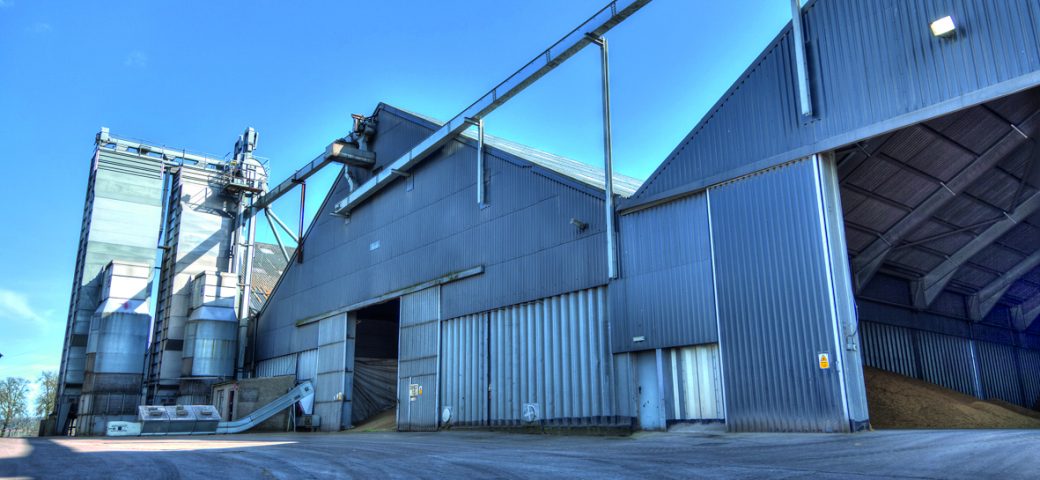 Simpsons Malt owns six grain stores throughout the UK, as well as having 70,000 tonnes of storage on-site at our Tweed Valley Maltings in Berwick-upon-Tweed.
Five of these are spread out across Scotland, where most of our contracted malting barley growers are located, while one is near to our Tivetshall St Margaret Maltings in south Norfolk.
In January 2021, the number of grain stores under the company's ownership grew from two to six after we completed the acquisition of W.N. Lindsay Ltd's grain merchanting business.
These four additional stores provided us with more than 250,000 tonnes of extra in-house grain storage. This has allowed us to control 100% of our malting barley direct from the grower to service our Tweed Valley Maltings, enhancing traceability for both grower and end user.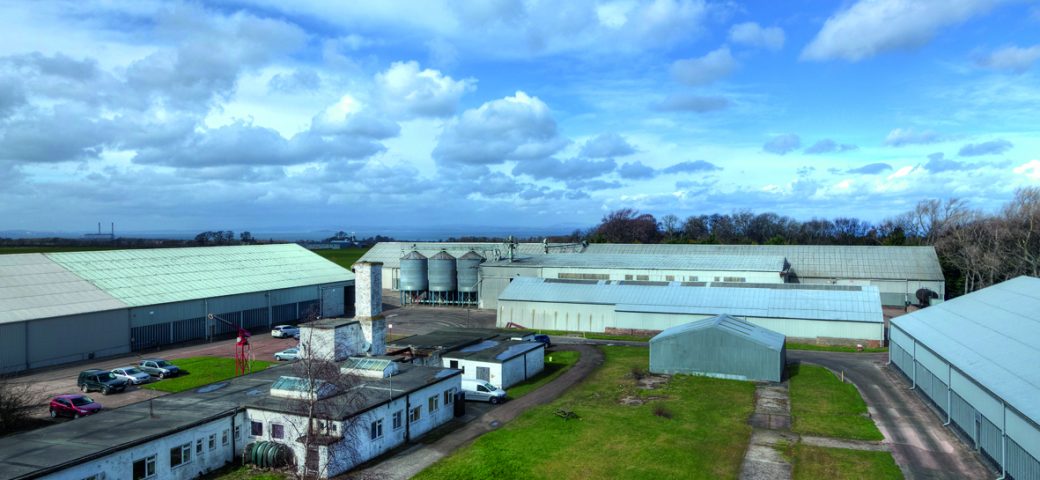 Craigswalls
Located just over the Scottish border between the village of Chirnside and town of Duns, the Craigswalls grain store is a 15-minute drive from our Tweed Valley Maltings.
It was acquired from Philip Wilson (Grain) Ltd in 2000 and provides 130,000 tonnes of storage in its 29 sheds and 13 silos. There are also three driers in operation.
Its location is ideal in that it close to many of our farming partners throughout the Scottish Borders, which is a popular region for growing malting barley.
Gladsmuir
Gladsmuir, above, is the former headquarters of W.N. Lindsay Ltd and the grain store is situated just off the A1 in East Lothian, ten miles east of Edinburgh.
It became the main base of W.N. Lindsay Ltd in 1980 and boasts modern facilities and outstanding access, with the store well placed in one of Scotland's most fertile areas.
Gladsmuir offers 60,000 tonnes of storage, with this comprising nine sheds and three silos.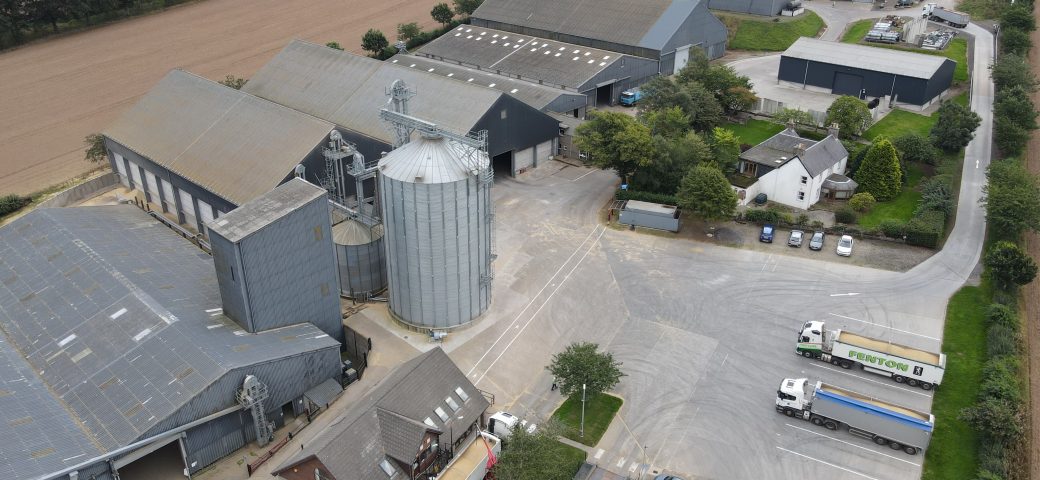 Stracathro
Situated in Angus, one of Scotland's top malting barley growing areas, Stracathro, above and main image, is the largest of the four grain stores that were brought under the company's ownership following the acquisition of W.N. Lindsay Ltd in January 2021.
It is five miles east of the town of Brechin, just off the A90 – the main road connecting Dundee and Aberdeen – and was acquired by W.N. Lindsay Ltd in 2008, who made significant investments in the site, adding three new sheds, increasing the drying capacity and upgrading the seed dressing plant.
In total, Stracathro has 110,000 tonnes of storage across 12 sheds, while it can also dry 2,000 tonnes of barley per day in its four driers.
Keith
Located in the charming, historic town of Keith, which sits on the Speyside Malt Whisky Trail, Keith was the first grain store acquired by W.N. Lindsay Ltd back in 1973.
It has a substantial storage capacity of 65,000 tonnes, comprising six sheds and 12 silos, while there are also three driers on-site.
Keith, below, is ideally located to serve farmers and growers in Morayshire and Aberdeenshire and has benefited from major investment throughout its lifetime, most recently with additional storage and new driers and handling equipment.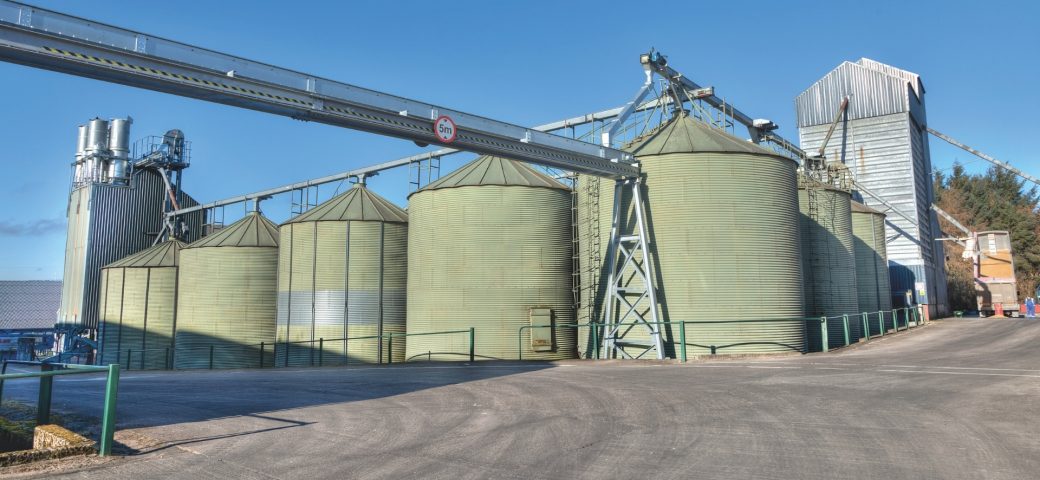 Sidlaw
Sidlaw is the smallest of the company's six grain stores, with a total capacity of 30,000 tonnes.
It is located near the village of Burrelton in Perthshire and is 15 miles north-west of Dundee – the fourth-largest city in Scotland.
Like our other grain stores, it is ideally situated in a popular region for growing malting barley.
Fersfield
Fersfield is the sole grain store under the company's ownership in England and is located ten miles from our Tivetshall St Margaret Maltings in south Norfolk, near to the town of Diss.
A former RAF airfield that was used in World War Two, it was renowned for being the take-off point for the largely ill-fated Operation Aphrodite missions. These missions involved airplanes being stripped down and packed with explosives and flown by remote control into targets in Europe after pilots had manually got the aircraft airborne and parachuted out.
One of the missions killed US Navy Lieutenant Joseph P. Kennedy Jr. – brother of the future US President John F. Kennedy and the eldest of the nine Kennedy siblings – after the aircraft he was piloting exploded prematurely over the village of Blythburgh in Suffolk.
Four Nissen huts remain from its time as an RAF base and are used by the company today. They provide 300 tonnes of grain storage each, while there are also four sheds with a combined capacity of 34,000 tonnes.
This brings the total storage of Fersfield to a fraction more than 35,000 tonnes, all of which is used in the production of malts for the brewing industry at our Tivetshall St Margaret Maltings.