After a three-year, COVID-19 enforced hiatus, we are delighted to be making our long-awaited return to the USA for the 2022 Craft Brewers Conference and BrewExpo America.
Taking place from May 3-5 in Minneapolis, Minnesota, the Craft Brewers Conference is the USA's largest craft brewing industry gathering. We can't wait to welcome brewers from across the globe to our BrewExpo America stand, which is located inside the 'village' of our North American distributor BSG at Booth #920.
Our team of Richard Simpson (Vice Chair), Jamie Ramshaw (UK Technical Sales Manager), Becca Elder (Customer Support Representative) and Martin Inglis (Content Marketing Specialist) will be on-hand to chat and answer any questions you may have about our products, and there are plenty of other reasons to swing by, too…
Step inside our Roast House
There may be more than 4,000 miles between Minneapolis and our Tivetshall St Margaret Maltings, but we hope to bring a slice of the malting process to #Booth 920 visitors by showcasing our very own virtual reality experience.
We have worked with Teesside-based tech company Animmersion to create an immersive, digital experience inside our Roast House, where viewers will learn all about how our high-quality crystal and roasted malts are produced.
Viewers will select one of four products – Caramalt, Crystal Medium, Chocolate Malt and Red Rye Crystal – and then become a member of our expert Roast House team for a few minutes. They'll watch the barley fall into the roasting drum to signal the start of the roasting process before going on to create a batch of speciality malt. Of course, there's a well-earned (virtual!) pint to enjoy at the end, too!
We will have two headsets available to use throughout the show and, in order to maintain the health and safety of attendees, we have invested in a CleanBox, which we will use to disinfect each headset after use.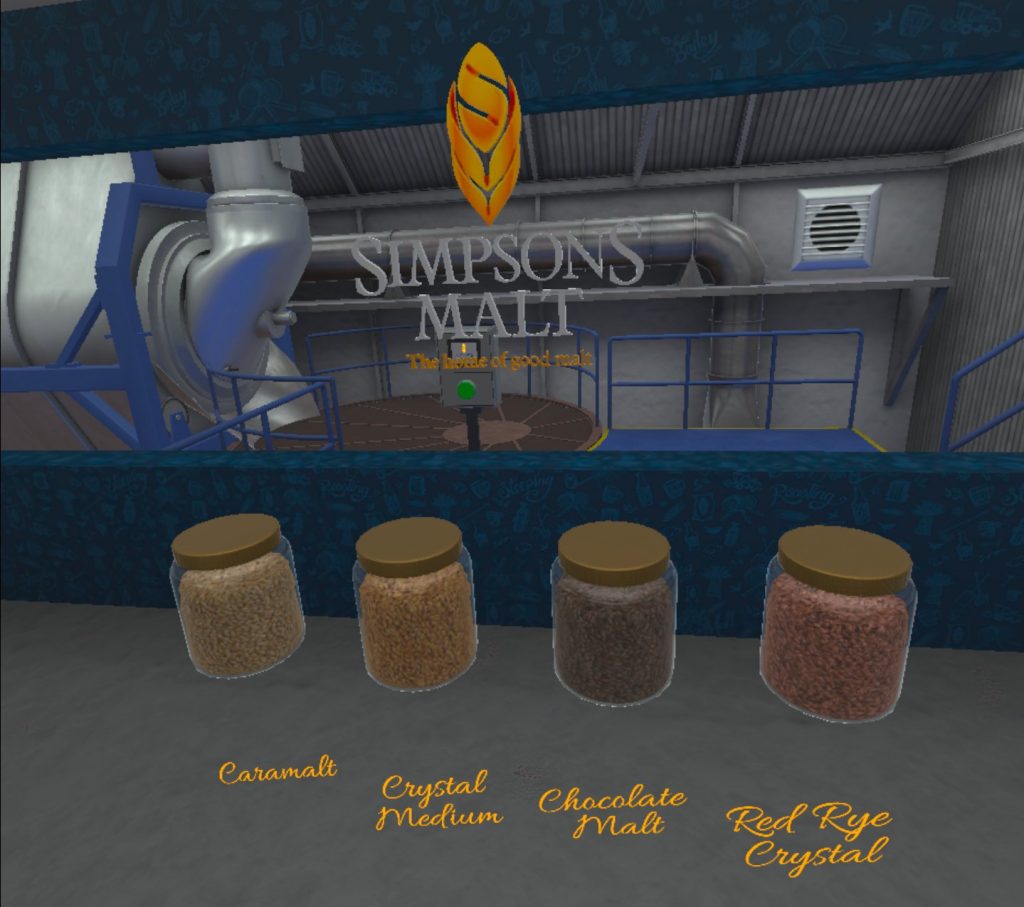 Three new products
At BrewExpo America, we're officially launching not one… not two… but three new malts!
We don't really want to say too much more on that at the moment (check out our social media channels on Monday), other than you'll be able to sample these – and the other 30 high-quality malts in our range – by asking for a pre-packaged product sample bag.
Again, with attendees' health and safety a priority, we are encouraging visitors to ask for a pre-packaged sample bag of each product as opposed to tasting the malts direct from the jar.
Last time around, we used plastic bags for our pre-packaged sample bags. However, this year, we've switched to sustainable packaging and our sample bags are fully compostable.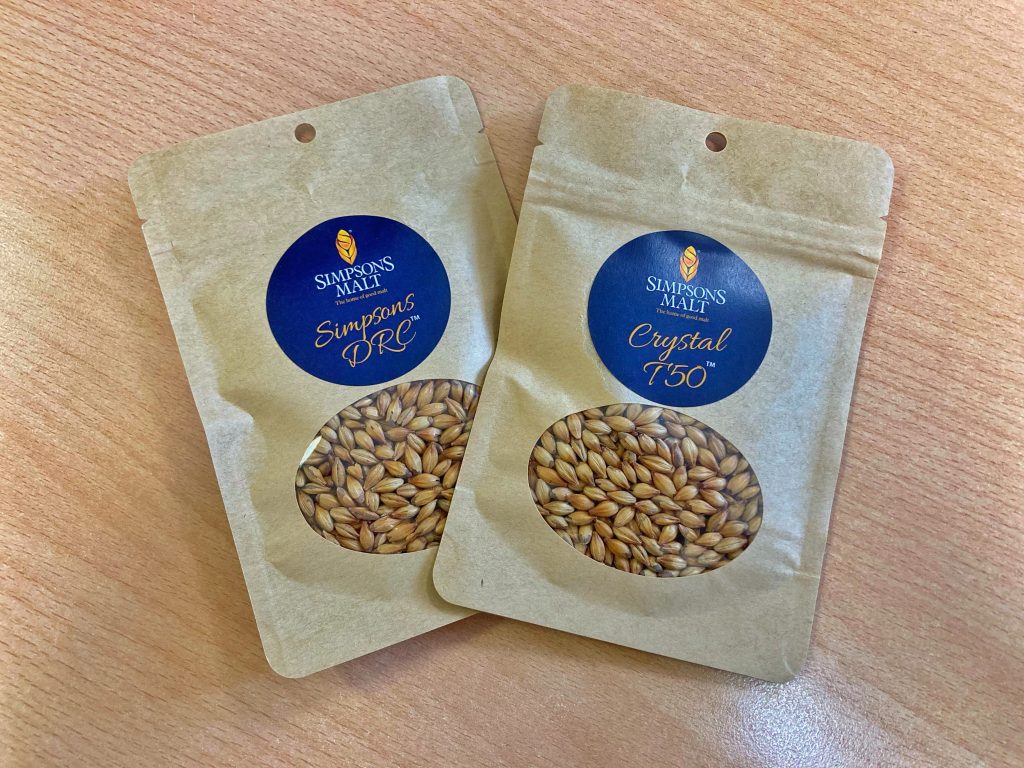 Sustainable merchandise
Since the last BrewExpo America in Denver in April 2019, it is widely recognised that great strides have been made by businesses within the craft brewing industry towards operating more sustainably.
This year, we have endeavoured to ensure that the vast majority of merchandise that will be handed out to our customers and stand visitors will be made from sustainable materials.
The t-shirts, caps and beanies we'll have, sourced by our US-based merchandise partner CHUX, will all be made from sustainable materials, while our two pen designs are made from bamboo and recycled cardboard/wheat plastic respectively.
The face masks that our team will be wearing are made from 100% organic cotton, while even the stickers we'll be giving away are biodegradable.
BSG
As stated above, we're part of the BSG 'village' at BrewExpo America and we can't wait to catch up and hang out with the BSG team for the first time since Denver in 2019.
As always, BSG's Sales Representatives – who operate throughout North America – will be around throughout the three days of the show and will endeavour to answer any questions you may have about our high-quality malts and how you can become a Simpsons Malt customer.
You can download our latest BSG product brochure HERE and the only thing left to say is that, if you're heading to the show, we look forward to seeing you there!