The surge in popularity of hazy beer styles in recent years has resulted in an increased amount of oat products, such as our Malted Oats and Golden Naked Oats, being used by brewers due to the impact they have in these current styles.
However, as you'll see from their product images, both are distinctly different in appearance. They also provide different flavours due to the production processes they go through at our maltings.
So, which one should you be using for the beer you're brewing? In this blog, we hope to help you make that decision.
Why are oats used in beer?
Oats offer different traits to that of more commonly used cereals in brewing like barley and wheat.
Oats have lots of lipids in them, which is fat. In fact, they have the highest lipid content of any grain.
What does this mean? Well, it helps to give the beer a creamy fullness and viscosity.
As a result of those attributes, it meant that, traditionally, oats were used in predominantly in stouts. This was to give them that thick, full body and silky mouthfeel.
However, in more recent times, brewers' increased experimentation with ingredients has ensured that oats are now used across a range of styles. These styles include hazy IPAs, pale ales and even lagers.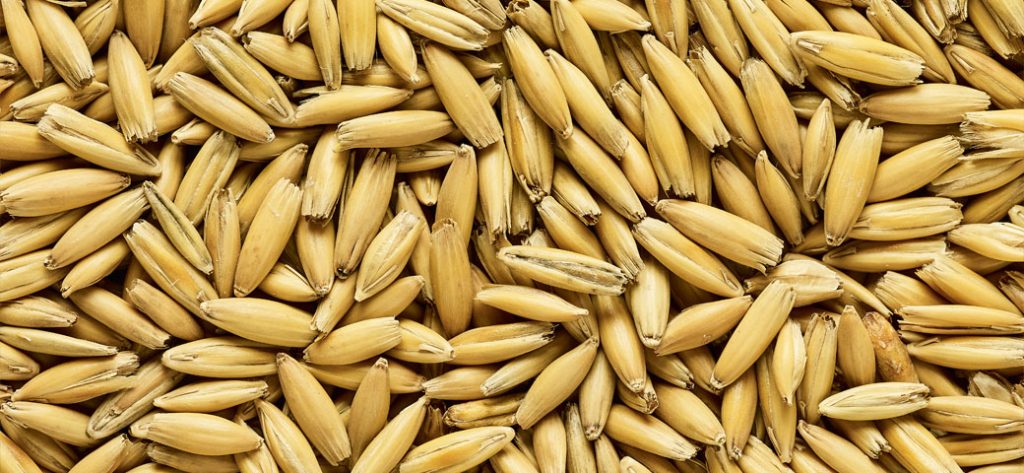 Malted Oats
Malted Oats have large, thick husks, which helps with run-off – but the grain inside is rather small.
Once the husk has been cracked open, the creaminess of the oats releases a silky smoothness. This imparts a sumptuous velvety texture to each beer. This fullness allows it to take as many hops as you can throw at it, providing balance.
In more traditional usage, Malted Oats provide the backbone of creaminess in oatmeal stouts and porters. This smooths the astringency that may result from the heavy use of roasted grains and adds a complexity of flavour.
However, in most cases, Malted Oats aren't used in more than 20% of the total mash. Although Malted Oats – as you can guess by the name – have been through the malting process, they don't have a great deal of enzymic activity in them.
This means that you couldn't have them as 100% of the mash. In doing so, conversion would be too slow and the fermentable sugars that need to be generated in beer styles that include Malted Oats are done so with the addition of, in most cases, a base malt.
Overall though, Malted Oats are a hugely versatile product that can be added to most beer styles to impart a creamy, velvety smooth mouthfeel.
Read more: Flaked Barley vs Flaked Wheat vs Flaked Oats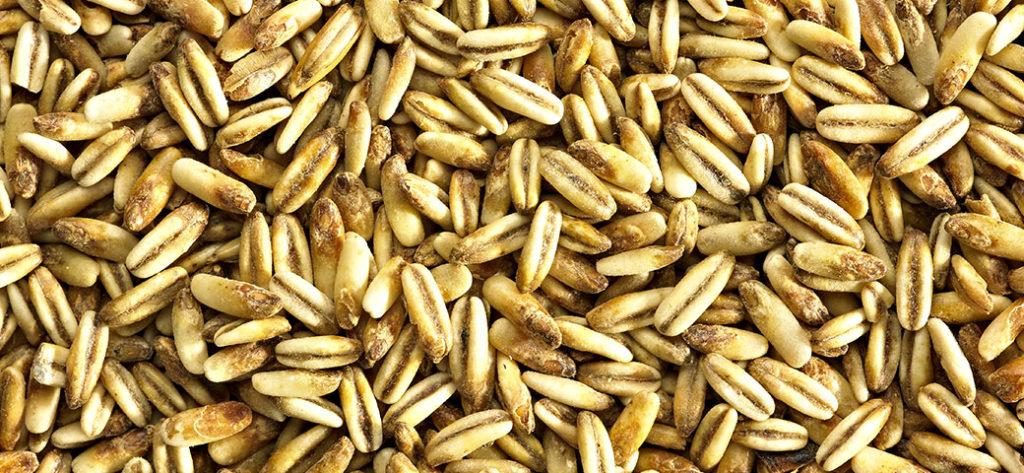 Golden Naked Oats
Golden Naked Oats are very different in appearance from Malted Oats and this is because Golden Naked Oats are made from a naked oat.
As the name implies, naked oats naturally thresh free from the husk during harvest. This means that they can be tricky for farmers to grow and this is reflected in the small acreage of naked oats grown throughout the UK compared to other oats. Nevertheless, this natural grain is nutrient dense with high digestible energy. As a result, it's suitable for use across a range of sectors, including malting.
That's the first difference. The second major difference is that, unlike Malted Oats, Golden Naked Oats go through the roasting process. This happens at our Tivetshall St Margaret maltings in Norfolk, UK.
In going through our Roast House, albeit a light roast similar to that of our Caramalt, Golden Naked Oats become gently caramelised. So, while you get the creaminess and smoothness that is typical of oat products, there is an extra dimension to Golden Naked Oats.
The best way to differentiate between the two is by flavour. Malted Oats are akin to a porridge oat, while Golden Naked Oats taste like a sugary breakfast cereal bar. The gentle caramelisation during the roasting phase generates this sweetness.
So, what impact does this taste have during the process? Well, the chemical reactions that take place in the Roast House mean that the sugars created through gentle caramelisation are unfermentable. This flavour holds throughout the brewing process to the finished beer.
The sugars generated in Malted Oats, meanwhile, are fermentable.
Like Malted Oats, Golden Naked Oats can be added to many beers. However, due to its bolder, sweeter flavours generated because of the unfermentable sugars, it tends to be used up to a maximum of 10% of the mash.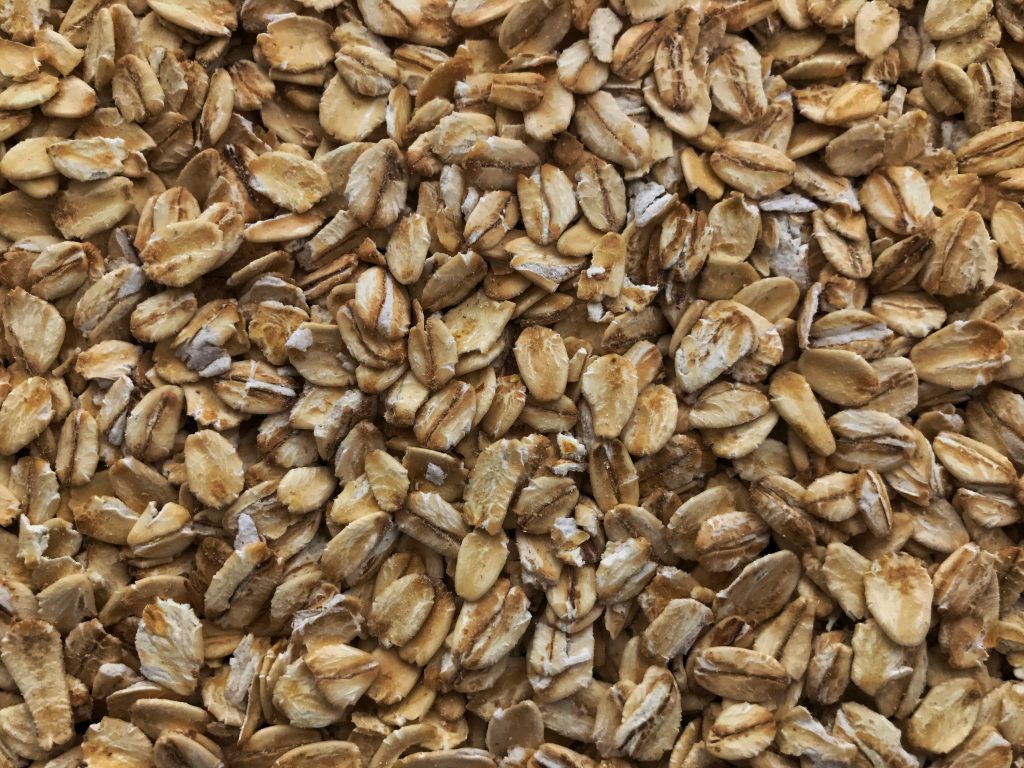 Flaked Oats
Here at Simpsons Malt, we also offer Flaked Oats. Unlike Malted Oats and Golden Naked Oats, Flaked Oats are an unmalted adjunct. This means they have not been through the malting process at our sites.
Flaked Oats contain high levels of lipids, beta glucans and gums, which impart a silky mouthfeel and creaminess to beer.
Traditionally used as an adjunct in oatmeal stouts, Flaked Oats are becoming increasingly popular in other beer styles too – particularly in New England IPAs and other big, hoppy beers. This is for the texture and fullness of palate that they help to impart.
The more Flaked Oats in the grist, the greater the effect, but upon passing 20% of the grist, the beta glucans and gums will have a slowing effect on wort run-off.
COMPARE THESE MALTS FOR YOURSELF HERE
More from Simpsons Malt
If you're interested in finding out more about our malts or trying them for yourself, then get in touch with our order office team today or contact us on Facebook, Twitter or Instagram.