It is with great sadness to announce that David McCreath OBE, Founder of McCreath Simpson & Prentice and Director of Simpsons Malt Limited, has passed away at the age of 80.
David was a loving husband to Theresa and father to David (Group Fleet Manager), Tim (Managing Director) and Susan, and a true friend to many. The wider Simpsons Malt Limited family – particularly those based out of the company's Tweed Valley Maltings headquarters in Berwick-upon-Tweed – will miss him tremendously.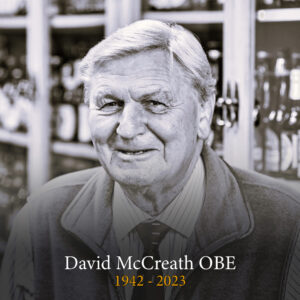 David grew up in Kenya but was educated in the UK, completing an agricultural degree before working for a year on a farm in Felkington, Northumberland. When David headed back to Kenya for three months, his father presented him with a decision: return home to the UK to work for the family business or take a one-way flight to Australia and £100.
He chose the former and that family business was H.G. McCreath & Son, a grain merchanting company founded by his grandfather – Henry G. McCreath – in 1866. David joined his cousins Henry, Bill and Geoff in the family business in 1961 and, over the next two decades, built up an extensive knowledge of the agricultural industry.
When H.G. McCreath & Son was sold to the Association of British Maltsters (ABM) in 1980, David decided to start up on his own and did so with the assistance of Simon Simpson, Chairman of Simpsons Malt Limited, who gave David his credit lines.
McCreath Simpson was formed with Simon as Chairman of the business, and David operated the company single-handedly for more than two years, sourcing fertilisers from Fisons Ltd and cereal and grass seed from John Prentice & Co. In 1982, he successfully acquired John Prentice & Co. and, at the beginning of 1983, McCreath Simpson became McCreath Simpson & Prentice.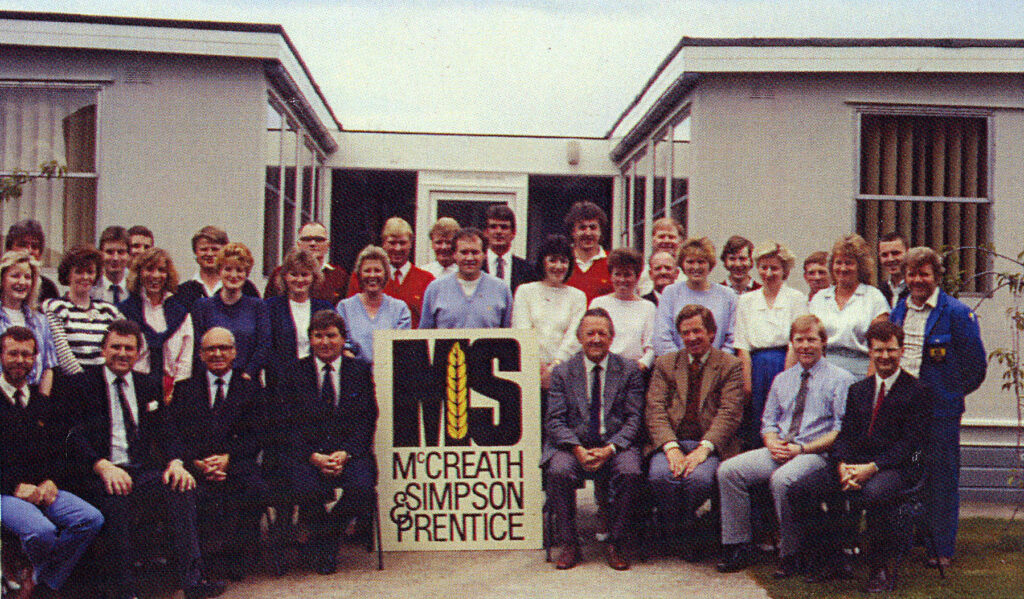 Over the next 40 years, David oversaw the significant growth of McCreath Simpson & Prentice into one of the UK's leading agricultural merchants. Today, the division supplies cereal seed, fertiliser, agrochemicals, livestock feed and grass and small seeds to farmers throughout Scotland and the north of England, while also providing an on-farm advisory service and haulage, grain trading and grain storage solutions.
Despite stepping back from the day-to-day running of McCreath Simpson & Prentice in 2003, David continued as a Director of Simpsons Malt Limited and was awarded an OBE for his services to the malting industry in the 2006 New Year Honours List. He maintained a passionate interest in both the malting and merchanting divisions of the business, regularly visiting the office right up until his passing where he would love to chat to colleagues about the latest goings-on in their department or how they'd got on in their sporting endeavours that weekend.
David was incredibly passionate about making the business a force for good in the local community. In 2008, he helped to form the company's charitable arm, The Simpson McCreath Trust, which has donated more than £100,000 to good causes since its registration. As recently as August, he attended the official opening of a Community Changing Place facility for disabled children and adults at The Northern View in Berwick-upon-Tweed, which the Trust had donated £5,000 towards.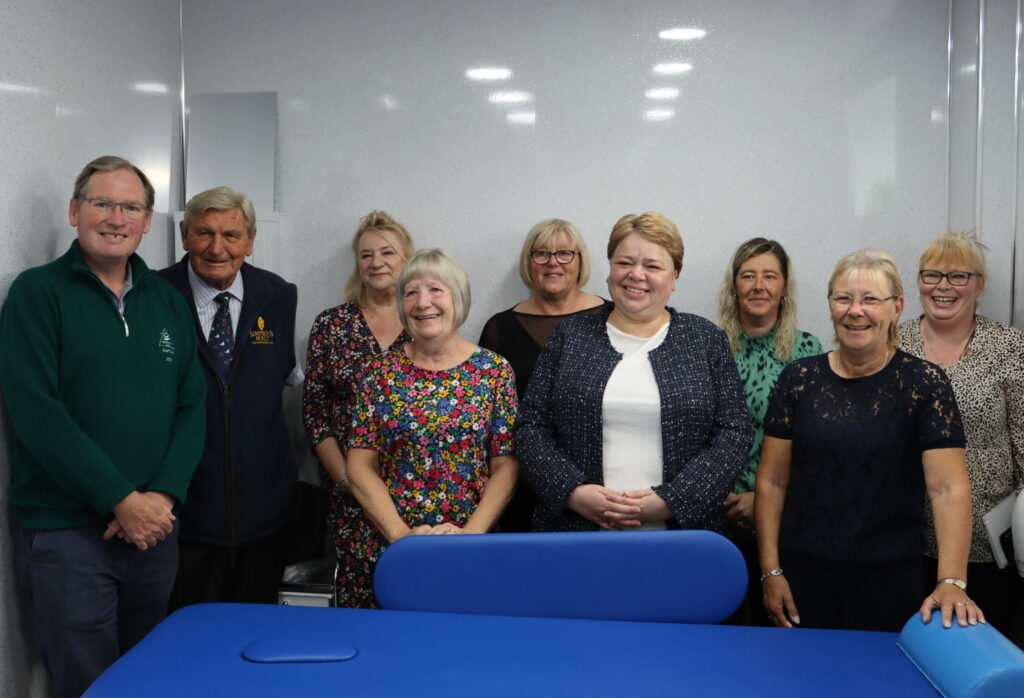 David was also proud of his role as President of Berwick Cricket Club and, in living in the Northumberland countryside, he participated in many rural sports, with fishing on the banks of the River Tweed being one of his favourite pastimes.
Simon Simpson OBE, Chairman of Simpsons Malt Limited, said: "For more than 40 years, David has been a pivotal figure in the evolution of Simpsons Malt Limited but, greater than that, he has been a dear and valued friend and colleague of mine, and I am deeply saddened that he has passed away.
"From starting out on his own in 1980, to seeing what McCreath Simpson & Prentice has become today and how important the division is to our overall operations, David's contribution to our family business has been truly remarkable and I'm sure our colleagues will do their utmost to build on his legacy."