Breweries in many countries throughout the world have been impacted by the COVID-19 pandemic, but few more negatively than those in South Africa.
While breweries in the UK, for example, were able to make the switch to online and takeaway sales during lockdown, the South African Government imposed a complete ban on alcohol sales in a bid to reduce the volume of trauma patients into its hospitals so they could cope with the pandemic.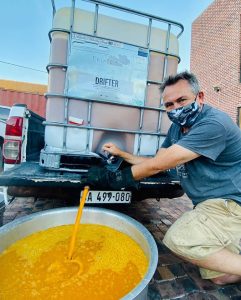 The ban came into effect originally on March 26 and, despite a slight relaxation – breweries were allowed to sell beer four days per week from June 1 – a rise in COVID-19 cases saw President Cyril Ramaphosa impose another ban, which came into effect on July 12 and lasted until August 17.
Those latest restrictions, if the earlier alcohol ban hadn't already done so, have placed numerous breweries and other alcohol-related businesses in South Africa under severe financial strain.
But that hasn't stopped several breweries, including Woodstock Brewery in Cape Town – a Simpsons Malt customer through our distributor Africa Hops – come together alongside Great Commission United (GCU) to help the less fortunate in their communities by setting up The Mother Soup Project.
In this Q&A, Mark Mohr, Operations Manager at Woodstock Brewery, explains how they have repurposed their equipment for the benefit of 1.7 million South Africans and counting.
From hoisting up tons of @SimpsonsMalt to hoisting tons of veggies to make soup. How things have changed @wdstckbrewery pic.twitter.com/EpmkeYxJl3

— Mark Mohr (@MarkWMohr) May 1, 2020
Why did you decide to begin making the soup?
As South Africa entered lockdown, along with that came a ban on alcohol sales, effectively rendering our Woodstock Brewery dormant. We could not sell or brew beer in any capacity so the brewery owner, Andre Viljoen, decided to repurpose the brewery into a big soup kitchen to produce soup for the immediate needs of the less fortunate. Prior to COVID-19, South Africa had reached an unemployment rate of 29% and with this only likely to increase rapidly, the lasting and lingering effect will be felt for many years with one devastating result – hunger. So we decided to repurpose our brewery to create that sustainable feeding solution and also make use of equipment that would have not been operational otherwise.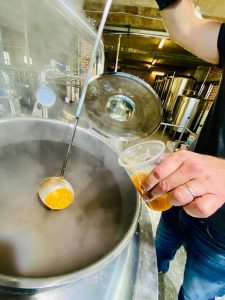 How did you go about repurposing your equipment from brewing beer to making soup?
We use our mash tun with an agitator to mix while we are cooking. We bring up to boil as soon as possible once all the ingredients are in and boil for about 45 minutes. We then allow it to cool a little and then into buckets or flow bins ready to serve. Throughout, we ensure that the combination of mincing vegetables and cooking time leaves a sufficiently viscous soup so it can be pumped. To help with shredding the prepared vegetables, we use a Stihl Tree Branch Shredder, which we clean thoroughly after each use.
How many people can be fed with one batch of soup?
At our brewery, we have a 2,000l mash tun and 2,000l kettle. Every 1,000l of soup fills 3,000 tummies with a decent, warming meal, so we're trying to make as much as we possibly can. We have involved chefs, a dietician and a food technologist in the project, and are using our brewery to cook about 7,000 litres of nutritious soup per day, which is more than 20,000 meals – although our production record is 14,000 litres in a day. It means that, since the end of March, we have made more than 1.7 million meals.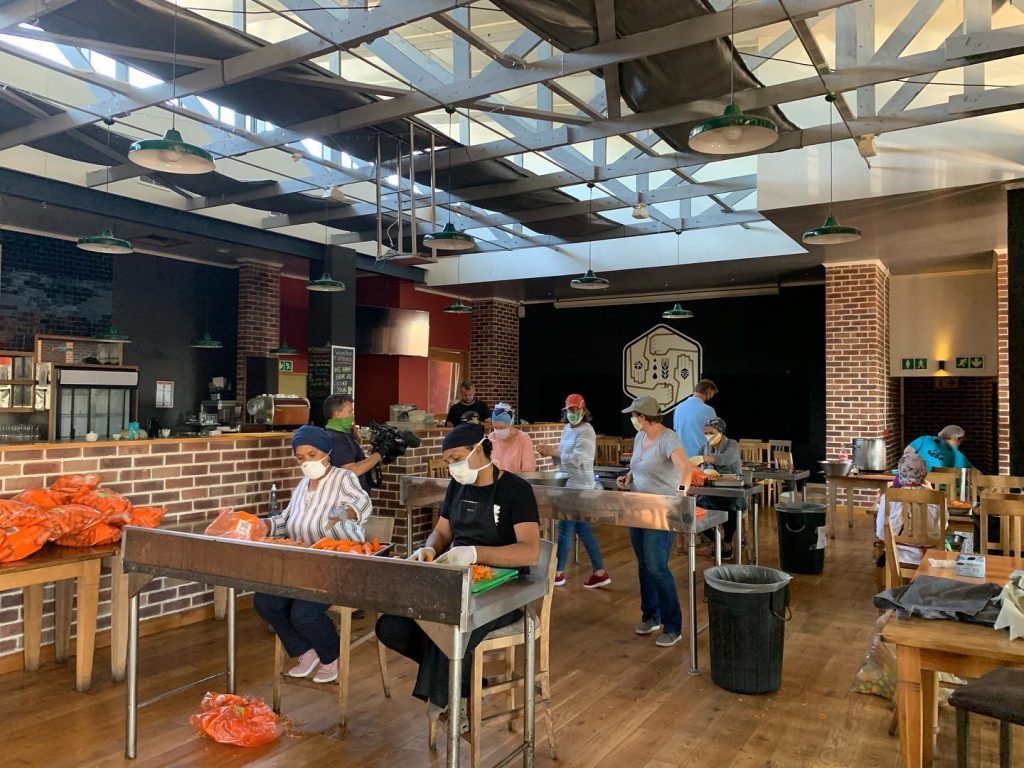 What ingredients are in the soup that you make?
Our most popular soup is 15% onion, 25% butternut or pumpkin and 60% baby potatoes. We have a salt dosing ratio of 7kg per 1,000l and 2kg cumin per 1,000l. We also use vegetable puree that is donated by Rhodes Food via Gift of the Givers and our friends at Blue Ribbon have donated tens of thousands of loaves of bread to go with the soup to ensure we are able to provide a meal.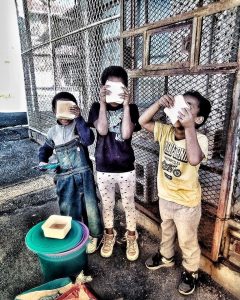 How can people here in the UK or other countries help with The Mother Soup Project's efforts?
Any donations made to The Mother Soup Project are much appreciated. We have recently set-up a GoFundMe page, which means that supporters from outside of South Africa can pledge their support. All activities and costs not directly related to the making and distribution of our soup are covered by donations and volunteers. Unpaid volunteers also supplement the core staff of Woodstock and GCU who make, pack and distribute the soup. It means all money donated goes directly into the mouths of those who need it most.
For more information on The Mother Soup Project, click here.