Simpsons Malt have renewed their support of Berwick-upon-Tweed's largest junior football club, Berwick Rangers Juniors, for another two years starting from the current 2021/22 season.
The sponsorship agreement will see the Simpsons Malt logo on the front of more than 120 strips across ten teams in the club's set-up, ranging from Under 7s right through to Under 15s.
The support is continuation of a previous two-year agreement in 2019, which marked the first time in the 40-year history of Berwick Rangers Juniors that all its teams had been sponsored by the same company.
The club's teams play throughout north-east England, stretching as far south as Hexham, Prudhoe and Chester-le-Street. They are also now affiliated to Berwick Rangers FC, with the new Kappa shirts based on the same design as the senior men's squad.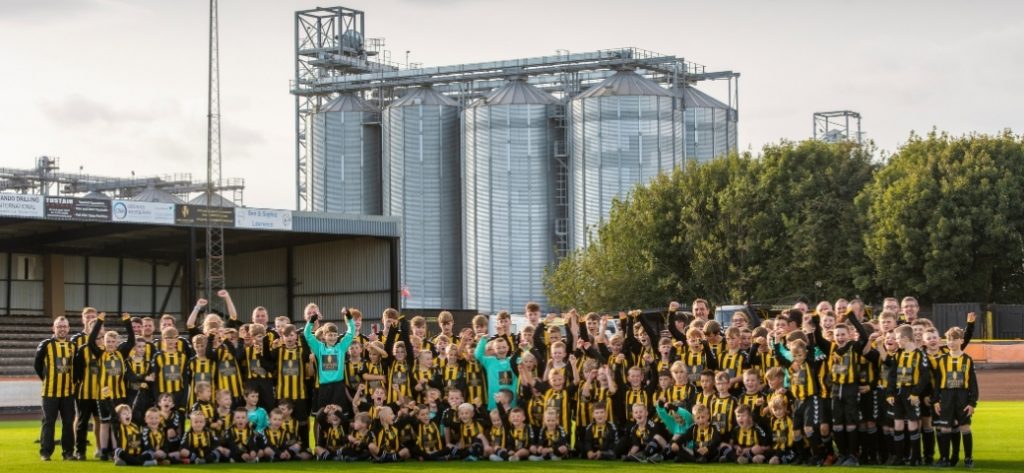 Speaking about the sponsorship, Berwick Rangers Juniors Secretary, Sean Jackson, said: "We're delighted that Simpsons Malt are continuing their support of Berwick Rangers Juniors for another two years.
"The last 18 months have been challenging for many businesses due to the COVID-19 pandemic and, with grassroots football brought to a standstill throughout much of our first sponsorship agreement, it makes our committee even more appreciative of Simpsons Malt's continued support.
"The kids are looking forward to competing week in, week out in their new shirts and having fun after what has been a tough time for them too, all while giving Simpsons Malt some great exposure throughout the north-east of England."
Simpsons Malt Vice-Chairman, Richard Simpson, added: "We're pleased to renew this sponsorship agreement with Berwick Rangers Juniors until the end of the 2022/23 season.
"As a large employer in the town, and with Berwick Rangers Juniors one of the biggest sports clubs in the town, we're proud to have lots of connections: many of our staff members had their first taste of playing football here, while some employees also give up their time to volunteer as coaches within the set-up.
"The club continues to be a fantastic asset to the community and we're only to happy to support these hard-working volunteers in aiming to provide the best possible introduction to the sport for hundreds of local children."
Want to find out more about our commitment to our community? Read all about it on the Social Awareness page of our website.