Cromarty Brewing Co. is one of our most northerly customers in the UK. Situated close to the tip of the 'Black Isle' peninsula, between the Cromarty Firth and Moray Firth, the brewery has been in operation since late 2011 and has been a Simpsons Malt customer for more than three years.
We caught up with Cromarty's Head of Production, Craig Middleton, who explains how his dream of starting his own brewery came about, the family affair that Cromarty Brewing Co. is and what his favourite Simpsons' malt is…
When did you realise that you wanted to become a brewer?
It was probably when I was studying Mechanical Engineering at Strathclyde University and I ended up doing more home brewing than studying! After two years of Mechanical Engineering, I switched courses and universities to do the Brewing & Distilling course at Heriot-Watt University. Because there was a little bit of crossover between the two courses, I got onto it from the start of second year, so I only really lost a year.
Once you were on the Brewing & Distilling course, did you know then that you wanted to set up your own brewery?
Yeah, certainly in the latter years. At that point, the market was really starting to develop – I graduated with a first-class degree in 2009 and it was in 2008 when the craft brewery movement really started to kick into gear. After I left university, I got some experience working for Cairngorm Brewery as a brewer and delivery driver. While there, I applied for grants, some of which came through – and it was then when I knew my dream could be realised.
You set up your brewery in Cromarty in the Highlands – is that where you're from?
Yes. The brewery was built on the family farm where I was born and bred. My uncle took over the running of the farm while my dad went down a different route as the owner of a forestry contracting business. However, my dad had a bit of land on the farm – an agricultural shed – for his contracting business and we built the brewery shed throughout 2011, with the first beers brewed at the very end of the year.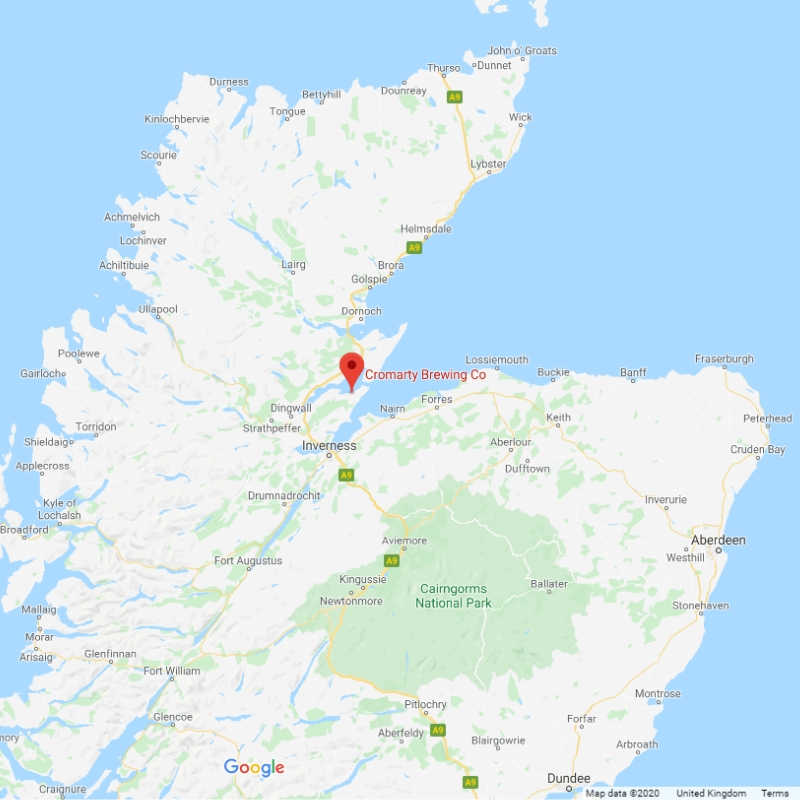 Your parents, Chap and Jenni, are both heavily involved in the brewery. When you told them of your plans, how did they react? And what jobs do they do at the brewery now?
They probably thought it was a bit crazy and were worried that it wasn't going to work. But, for the most part, they were onboard. I think it was the right time for them to start something new as my dad was wanting to come out of the forestry contracting business and the brewery has certainly kept them on their toes! My mum deals with a lot of the office work – which is great because it's not my forte – and also sales along with my wife Erika, while my dad is the engineer who keeps the whole place functioning and ticking over.
Can you explain how things have progressed from when you started out to where you find yourselves now?
It's been slow and steady I'd say. We're just taking it at our own pace and not trying to push it too hard – we want our growth to be organic. That's allowed us to keep our team small and family-orientated. When our new Head Brewer starts in the next couple of months, we'll have eight members of staff.
When did you start using Simpsons Malt and what drew you towards using our products?
Peter Simpson came up to visit us in 2016 with a load of wee taster bags. We had a great chat with him – he was a cracking fella – and it was at that point when we decided to switch supplier. Now, Simpsons Malt probably makes up at least 90% of the total malt we use.
What would you say your favourite malt of ours is and why?
Well, Golden Naked Oats are delicious – and not just in brewing but for eating as well! It's a toss up between Golden Naked Oats and Aromatic. But the crystal malts as well, when you mill them fresh, it just smells amazing.
Moving forward, what are Cromarty's aims for 2020?
We started canning at the back end of last year so we're hoping to push the cans more this year. We've also just put in a new whirlpool and hopback system on the brewkit, so that should hopefully make everything more efficient. And of course, we're always striving to keep making better beer!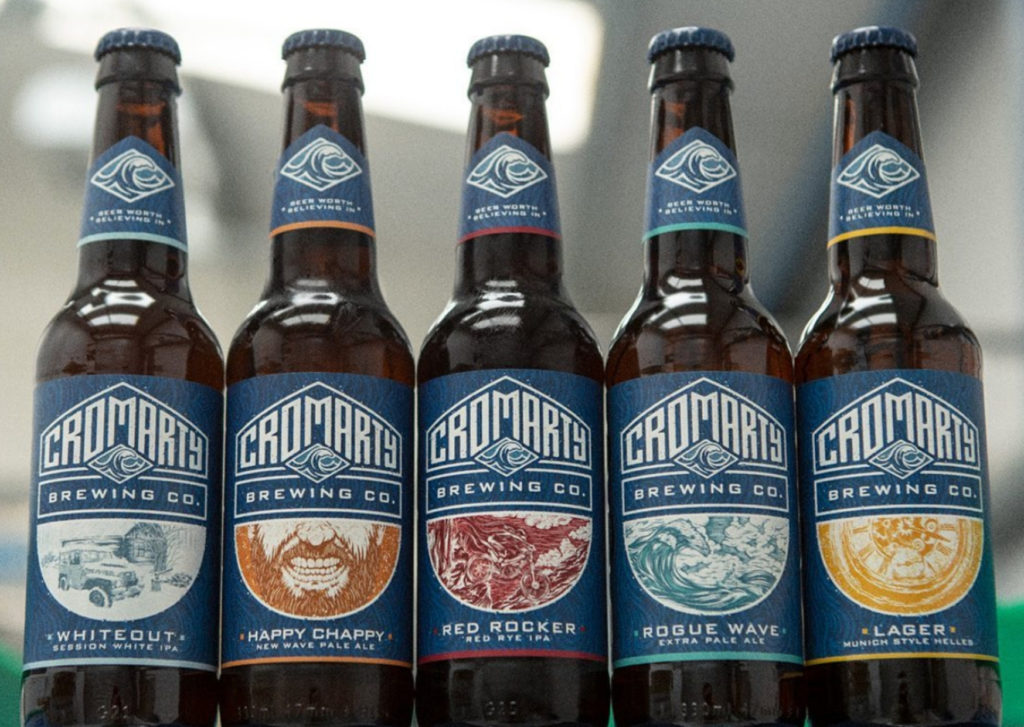 Beyond that, what are your hopes for the brewery in the long-term future?
Here at Cromarty, we're situated in such a beautiful part of the world so we'd love to make the brewery more of a tourist location, opening ourselves up for brewery tours and linking up with local tourism organisations.
Finally, you're in a pub with a jukebox and you could order any beer and put any song on – what would they be?
The beer would probably have to be The Bruery Terreux's Tart of Darkness, which is awesome and, as for the song, I'll go with Meat Loaf – Bat Out Of Hell. At seven minutes long, it'll make sure I get my money's worth!
__
For more information on Cromarty Brewing Co., visit their website HERE.
You can also following Cromarty Brewing Co. on social media:
Facebook: Cromarty Brewing Co.
Twitter: @CromartyBrewing
Instagram: cromartybrewing
If you're not yet a customer but are thinking about becoming one, find out more about our quality malts, or get in touch with our helpful order team.