During the final week of August, we welcomed the BBC cameras to our Stracathro Grain Store as part of a feature on Landward – the long-running Scottish television programme focusing on agricultural and rural issues.
Hosted by Dougie Vipond, drummer and founding member of Scottish band Deacon Blue, the feature begins at Lochty Farm in Angus, less than ten miles from our Stracathro Grain Store.
The presenter joined farmer Iain Thomson – a customer of ours through our agricultural merchanting division McCreath Simpson & Prentice (MSP) – during the harvest of his LG Diablo spring barley crop and asked questions about the challenging growing and harvest conditions that farmers have been faced with this year.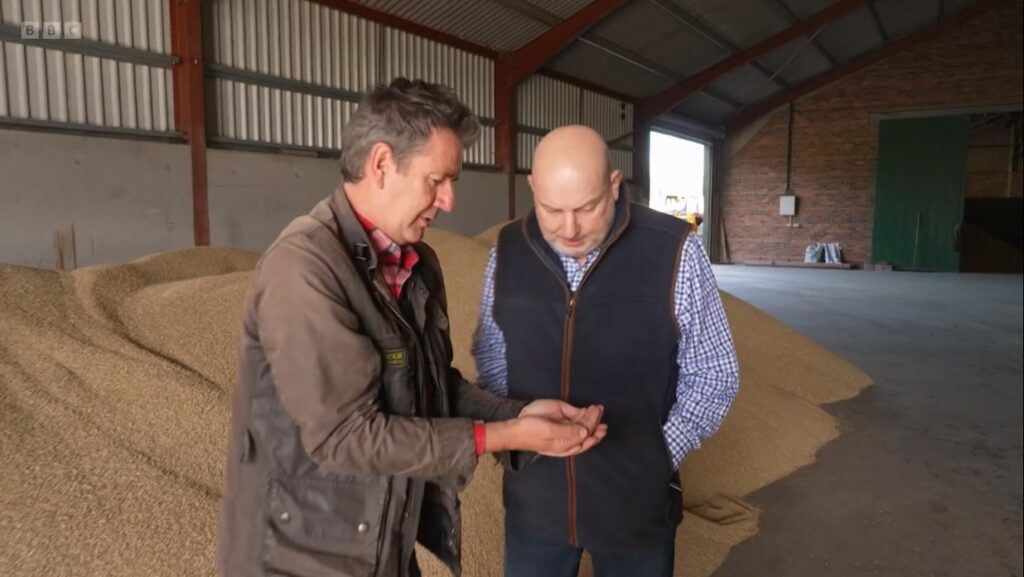 A member of our growing team of Farm Traders, Gary Johnston, then entered the scene and explained to Dougie about what is required for Iain's spring barley to meet the specification for malting barley (Iain's crop is destined for the Scotch whisky industry), while also chatting more about his role within the business.
The feature cuts to barley being loaded into one of our wagons and the production crew then jumped ahead to our Stracathro Grain Store to record the barley intake process.
Here, Site Lead Ashleigh Nelson gave Dougie a basic overview of what happens during barley intake, before giving him an insight into the scale of the operations by heading inside one of the grain storage sheds.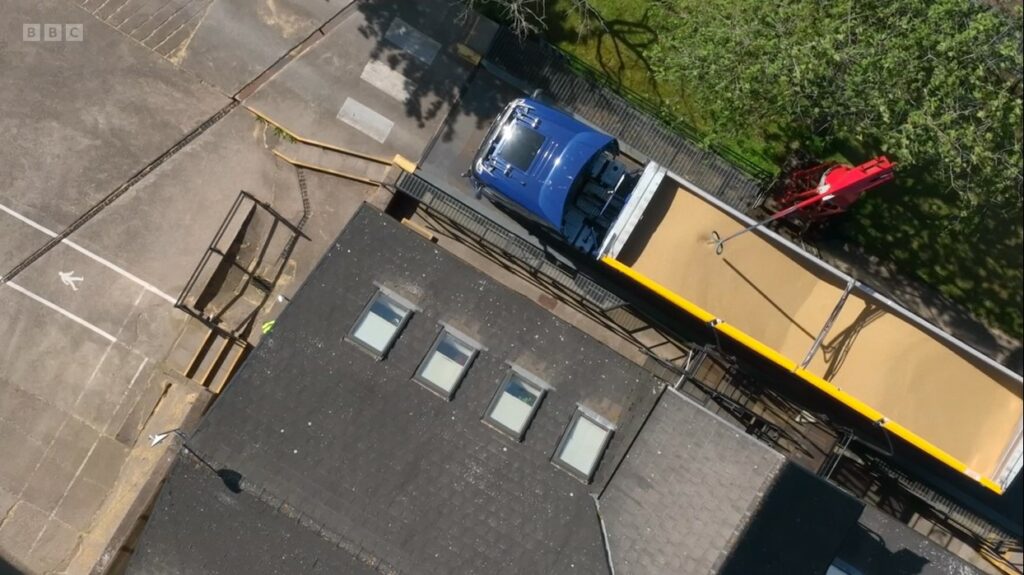 Finally, Ashleigh explains what happens to the grain following its time in storage (it travels to our Tweed Valley Maltings in Berwick-upon-Tweed to go through the malting process) before the feature ends with Dougie delivering the all-important news on whether Iain's spring barley passed the intake tests.
To find out whether it did or not, make sure you give the feature a watch…
How to watch Simpsons Malt on BBC Landward
The episode first aired on BBC Scotland at 8.30pm on Thursday, September 21.
It can be watched again at 7.30pm on Friday, September 22 on BBC One Scotland and again at 9.30am on Sunday, September 24 on BBC Two.
The episode is also available to watch on BBC iPlayer and you can watch it HERE.
More from Simpsons Malt