Wild Beer Co. Lead Brewer Russ Sykes has said he's 'made up' after being crowned the Simpsons Malt Pallet Upcycling champion for 2020.
The second edition of the competition, which challenges our brewing customers to create something from pallets their bagged malt is delivered to them on, received 15 entries, one of which came in from as far afield as Maui Brewing Co. in Hawaii.
We whittled it down to a top four and opened it up for our followers on Facebook, Twitter, Instagram and LinkedIn to decide the winner.
Following four days of voting and with more than 160 votes cast, Russ' outdoor kitchen – created for his two-year-old son Liam – prevailed with 47% of the votes, slightly edging out Scott Calverley of Magic Rock Brewing Co., who had created an amazing outdoor lounge set.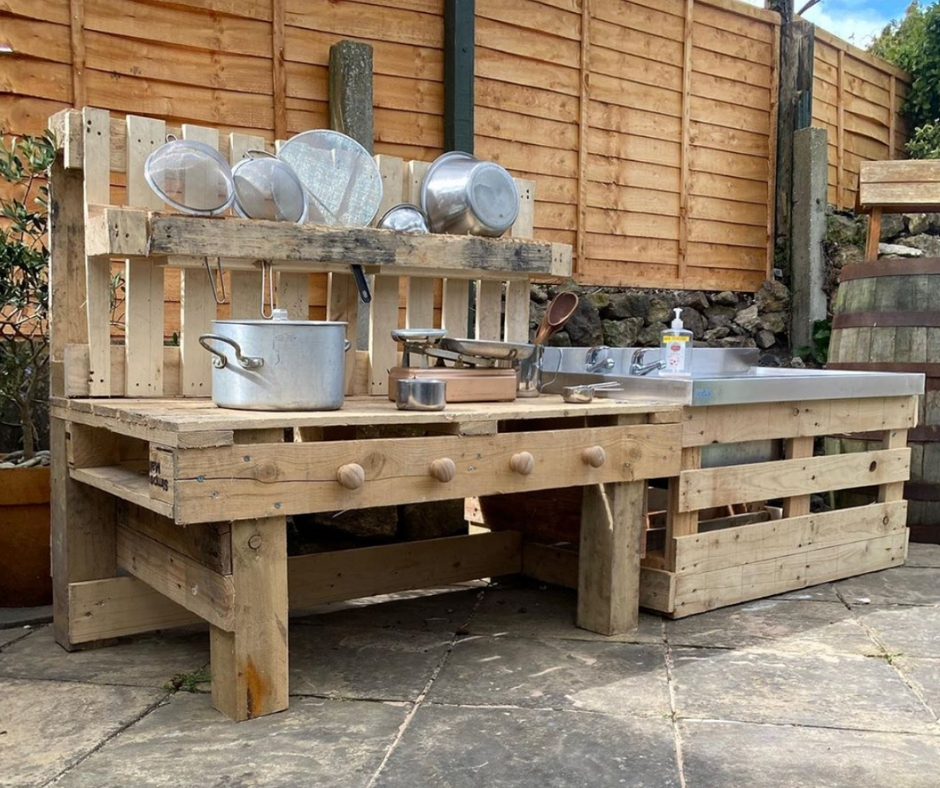 The other finalists were Tom Reed of Tring Brewery, who created his own wardrobe out of Simpsons Malt pallets, and the team at Nene Valley Brewery, who made a sunbed.
That sunbed proved so popular that when they uploaded it to their Instagram story to get their entry in, they had to remove the post shortly afterwards as they had members of the public knocking at the door of their brewery to see if they could have some pallets to make their own!
Russ' project was constructed using three pallets and took two days to build and, speaking recently, the brewer revealed his delight at being voted the winner among some stiff competition.
"I was made up to win against some other really top entries," said Russ, who is set to receive a load of Simpsons Malt merchandise as a result of his creation.
"My son, who goes to nursery – one his favourite things to do there is play at their kitchen and obviously with COVID-19, the nursery was closed and I was furloughed so I built it for something I could do with him, and we're both really enjoying it. He tells me he's making beer!"
Richard Simpson, Vice Chairman of Simpsons Malt, added: "Following on from the last year's inaugural competition, which was a huge success, it's been brilliant to see our brewing customers sending us their creations from our pallets; there were some truly top-class entries once again!
"Like a lot of companies, sustainability is an important strategic objective of ours and it's great that our customers are not only putting the bags of malt they receive from us to good use, but the pallets too.
"In the meantime, if brewers continue to make something out of our pallets, please continue to tag us on social media and we'll remember them and enter them for our 2021 competition!"
Have you reused a Simpsons Malt pallet or malt bag? Send us your creations over on Facebook, Twitter and Instagram! Or want to find out how you can get your hands on your very own Simpsons Malt pallets? Contact us now!