Simpsons Malt is continuing its long-running sponsorship of Berwick Bandits Speedway for 2020 as the local, well-supported club enters its 53rd season of racing.
The Bandits stage their home meetings at Shielfield Park, situated a few hundred yards from the company's Tweed Valley Maltings, most Saturday nights from March to September and compete in the British Speedway Championship, which is the sport's second tier in the UK.
With between 600 and 1,000 spectators attending every meeting, the Bandits are one of the best supported sports clubs in the Berwick area and, under the ownership of brothers Jamie and Scott Courtney, they have ambitious plans to further improve the race night experience for fans – starting with the widening of the shale track to encourage more passing.
Richard Simpson, Simpsons Malt Vice-Chairman, said: "It's great to be onboard with the Bandits again for 2020 and offer our backing to a club that so many of our staff members support.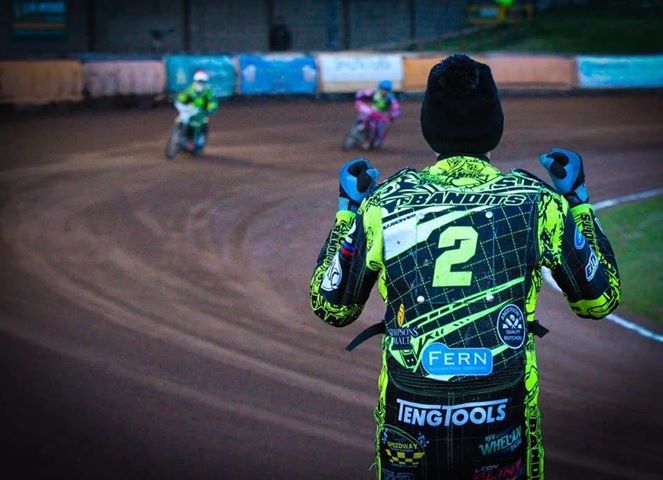 "It's clear that Scott, Jamie and the rest of the Bandits promotion are always making strides to continuously improve the experience for fans at Shielfield Park and we hope our sponsorship can help with their efforts towards that."
Scott Courtney, Berwick Bandits Co-Owner, added: "We are delighted and honoured to welcome Simpsons Malt back onboard for the 2020 season. Since my deeper involvement began with the club back at the tail end of 2015, Simpsons Malt have been a major backer of the Bandits and their loyal support is a big part in keeping the Saturday night experience alive.
"The Simpsons Malt logo will be proudly displayed once again on our new race suits in 2020 and we look forward to doing everyone proud when the shale flies once again at Shielfield Park in March."
For more information on Berwick Bandits Speedway, click HERE.
Want to find out more about our commitment to our communities? Read all about it on our Social Awareness page.